Ostfriesische Volksbank runs its shipping activities like a catamaran – with two distinct hulls. The first hull is its maritime shipping department and the second is its branch office, Bank für Schifffahrt, which acts as a specialist financier for inland waterway transport.
Credits: ISTOCKPHOTO/AVIGATORPHOTOGRAPHER/VENEMAMA, OSTFRIESISCHE VOLKSBANK
Business from the maritime shipping industry took off exponentially for Ostfriesische Volksbank in the early 1980s, when more and more shipping companies were founded on the Ems Axis that were in need of bank-specific support in financing their fleets. The roots go back even further for Bank für Schiffahrt (BfS), which has been offering classic banking services to its customers since May 1911 and supporting purchases, new constructions, renovations, and repairs. "Although our range of services is very similar, there is hardly any overlap in our financing – at most there is some for coasters that can be used both along the coast and on inland waters," explained Guido Mülder, Head of the Maritime Division at Ostfriesische Volksbank.
Whilst he and his colleagues are currently responsible for around 300 seagoing vessels – from container ships, coasters and multi-purpose freighters to heavy lift vessels, bulk carriers and tankers – Dieter Schneider, Head of BfS, and his team operate around 440 inland vessels at present. Their fleet includes both tanker and dry cargo ships as well as passenger ships, with a maximum length of 110 metres and a maximum width of 11.45 metres, with a few exceptions. "In the latter segment, we currently operate day-trip vessels with no cabins, rather than river cruise ships," Schneider stated, summarising the business segment. He cites three fundamental differences between the two divisions of Ostfriesische Volksbank: "In contrast to our maritime colleagues, we primarily focus on domestic activity. In addition, financing volumes for inland waterway transport are generally lower and the duration of loans is usually longer."
Different vessels – different teams of experts: Whilst the Ostfriesische Volksbank shipping department is responsible for large container ships, amongst other things, the competences of the BfS lie with smaller units that travel on inland waterways.
German fleet and banking activities have shrunk
Both experts look back at the development of ship financing since the Lehman banking crisis in 2008 with mixed feelings. "15 years ago, the German ship-financing market had a volume of over EUR 100 billion, which has now shrunk to around EUR 10 billion, i.e. one tenth of the size," explained Mülder. To him, this is a worrying development. Since Ostfriesische Volksbank has always followed the guiding principle of ship financing covering no more than 20 per cent of its portfolio, it has weathered the crisis much better than some major banks. Today, the cooperative bank is one of the few national banks with a focus on this market segment. Regarding inland waterway transport, Schneider added: "We were not affected as much by the crisis as other inland waterway financers, as we made the deliberate decision not to provide full financing and our customers contributed their own equity capital. We were able to and have successfully financed new projects even in the crisis. Looking at the past ten years, our credit portfolio has more than doubled over that period."
Against this background, the two bankers estimate that Germany has not lost its connection over the past two decades as a shipping location, but has nevertheless lost considerable substance. "The German merchant fleet once stood at over 4,000 ships, today it is just under 1,800. I think these figures speak a thousand words," noted Mülder. For Schneider, many countries have reacted more flexibly than Germany to the developments in recent years. One consequence is that the banking landscape surrounding the shipping business in Germany has now been reduced to a good handful of providers. "The Netherlands and other countries managed to overcome their risk aversion much more quickly and focus more intensively on ship financing after the crisis," said Schneider.
Investment climate has "cooled noticeably"
At present, both Schneider and Müller are practising considerable caution in the market when it comes to financing new constructions. "Whether it's COVID-19, the war in Ukraine or the reduced propensity to consume during the energy crisis – all these developments have left their mark and led to great uncertainty, meaning that the investment climate has cooled noticeably," concluded Müller. "However, the Russian war of aggression has indirectly led to a renaissance of coal transport, as the output of coal-fired power stations has been temporarily increased," added Schneider.
For the future, the hopes of the two rest primarily on a transformation process in both shipping areas towards "green shipping" – for example, with investments by the owners in new environmentally friendly technologies and in modern engines. In addition, Schneider has identified a trend in inland waterway transport towards new ships with a lower draught in order to better deal with the low tide problem. "We are currently supporting about 25 new construction projects, which are contractually fixed and will be delivered between 2022–2024. We are in negotiations for a further 35 ships, which are to follow from 2024," said Mülder, giving a tentative insight into the figures of his banking activity in the maritime sector. His colleague in the inland waterway segment is more reticent: "We aren't seeing this number of new constructions. However, we are happy to see every new construction, especially in the dry bulk shipping sector," said Schneider. (bre)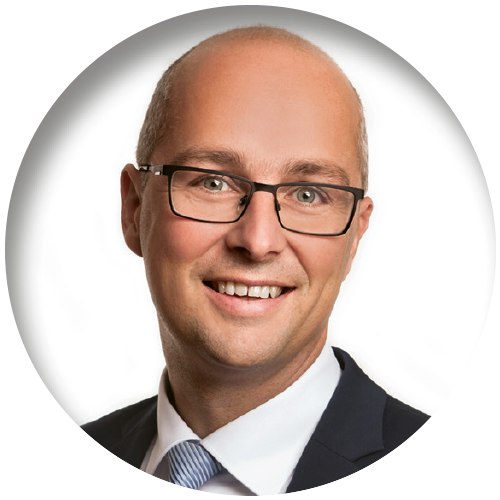 Guido Mülder, Head of the Maritime Division at Ostfriesische Volksbank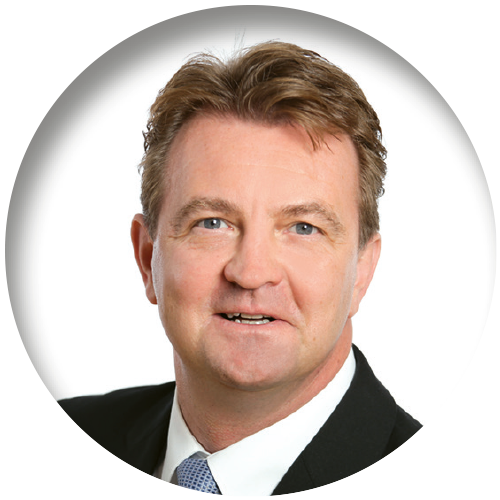 Dieter Schneider, Head of Bank für Schifffahrt