The logistics real estate market is currently experiencing a downturn. LOGISTICS PILOT spoke to Professor Alexander Nehm from the Baden-Württemberg Cooperative State University and Francisco J. Bähr, Managing Partner at Four Parx, about the reasons for this and its impact.
Credits: Four Parx, DHBW,
LOGISTICS PILOT: Why is the logistics real estate market not performing as well this year as it did in 2022? Is it solely due to fewer larger transactions and the fact that foreign investors are hesitant?

Nehm:
The logistics asset class may be performing less strongly this year compared to last, but it's still experiencing comparatively stable user demand. Accordingly, what I've just said relates more to the investor side than to that of the user, and there are many reasons for the restraint we're seeing at the moment. A cocktail of high construction prices, interest rate developments, inflation, the war in Ukraine and the energy crisis has unsettled the market. Such uncertainty is what investors like least and is what has ultimately led to the current reluctance to invest.
Bähr: This is due to numerous factors, first and foremost among them are the interest rate hikes by the European Central Bank, which have brought much uncertainty to the market. This has changed some investors' purchasing behaviour; large institutional investors have even suspended purchases almost completely because, at the same time, sales prices have fallen by up to 40 per cent, but both land purchase prices and construction prices haven't fallen to the same degree, so only a lower margin remains for the development of projects. This means a higher risk. Increasing rent can make up for some of this, but not at the rate at which margins have fallen.
LOGISTICS PILOT: Are land scarcity, the simplification of building law and the need to reconcile environmental and economic considerations the issues of 2023?
Nehm: All these issues place a lot of pressure on logistics properties. In terms of their design, energy balance, choice of location and sustainability, this is initially positive – but also overdue. The golden age of building as cheaply as possible and selling as expensively as possible is over for now. Both the lack of space and the ESG and sustainability requirements are forcing innovations in the logistics property field. In my opinion, however, this is also an opportunity for the industry to reposition itself and fundamentally revise its battered image. I'll give you an example – when competing for attractive space, it's becoming much harder to win over local authorities that, for their part, are forced to contribute to the energy supply. If we could quickly develop concepts in which the real estate can generate renewable energy – so, solar, wind, geothermal – for the community in the form of a local power plant, things would probably change, especially in terms of acceptance and image. The property wouldn't be the source of the problem, it'd be the solution!
Bähr: Two types of land shortage are currently prominent. The first is the fact that there are only a few suitable plots of land left in urban areas that still have the building rights required for logistics real estate. The second is that logistics real estate lacks acceptance among citizens, local authorities and councils. This makes it increasingly difficult to find new project sites and more time-consuming to obtain the corresponding building rights or planning permission. Another issue is digitalisation within logistics real estate. The industry is in the digital stone age here, and relevant data beyond that gained by electricity and water meters is rarely collected. In the future, though, it won't be possible to implement the EU taxonomy or the ESG requirements without digitalisation, nor will we be able to operate efficiently without it.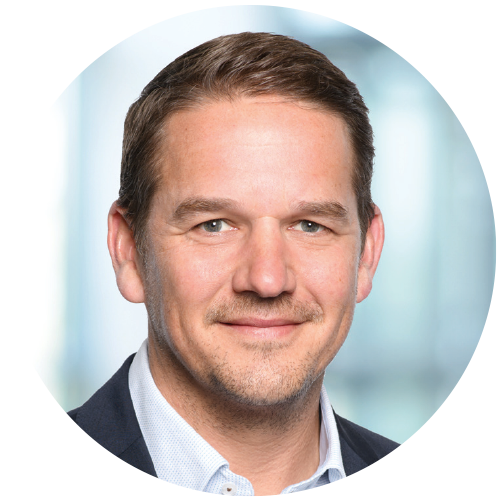 "Uncertainty is what investors like least."
Prof. Alexander Nehm has been teaching at the Baden-Württemberg Cooperative State University in Mannheim since 2020 and is a Business Administration expert focussing on logistics real estate.
LOGISTICS PILOT: What are Germany's most significant logistics real estate markets?

Nehm:
You can probably really only talk about the "Big 7" – after Hamburg, Duisburg/Lower Rhine and Rhine-Main, these include Rhine-Neckar, Cologne, Berlin and the eastern Ruhr area. Bremen/Bremerhaven and the Hanover region are also in the top ten, though. In general, the north has two decisive advantages over the south – the topography and its large seaports. The theoretical land potential is significantly greater here than in mountainous areas. Although it's becoming harder to find good sites in the north's prime areas, a lot's happening at the moment. For example, VW is building a battery cell manufacturing gigafactory in Salzgitter, which is also expected to generate strong demand for logistics. The JadeWeserPort is also growing – the project developer P3 has started building a total of 140,000m² of warehouse space there. This lighthouse project is an important signal for the location. Plus, Bremen's freight transport centre has been regarded as a showcase model in Germany and Europe for years. There seems to be no room for stagnation here – innovation is part of our DNA. The current BLG new-build C3 made headlines in the Nordsee-Zeitung. "Logistics hall as power station: BLG impresses Economics Minister Habeck". The energy generation methods used in the new hall are extraordinary and provide a good link to the examples I just described.
Bähr: Certainly, the "Big 5", so, the metropolitan areas around Düsseldorf, Berlin, Munich, Hamburg and Frankfurt am Main, remain the most important markets. In contrast, other regions that haven't been so strong so far are constantly developing, such as around Leipzig Airport, Erfurt and Magdeburg, and the regions surrounding Berlin and Bremen. As far as Lower Saxony is concerned, I see strong development at the JadeWeserPort and the hinterland there that'll impact the area between Oldenburg, the A1/A29 motorway junction and Bremen.
LOGISTICS PILOT: So, are "brownfields" or "greenfields" the future?
Nehm: That's easy. Firstly, the usage of undeveloped land is simply no longer acceptable from a sustainability point of view. Plus, the German government is aiming to reduce land consumption to less than 30 hectares per day by 2030. For the logistics real estate industry, this means that competition for commercial land allocations will become more intense. The result is that brownfield developments have become the "in thing" in logistics.
Bähr: Brownfields embrace the challenges of the future as they make efficient use of limited space and don't encroach on more "greenfield" sites. Our multi-storey "Mach2" project in Hamburg is a pioneering example of how space-efficient brownfield development works. We've created around 120,000m² of logistics floor space on a 100,000m² site. Before, only a maximum of 50 to 60 per cent development, so up to 60,000m² was possible on such a plot (bre)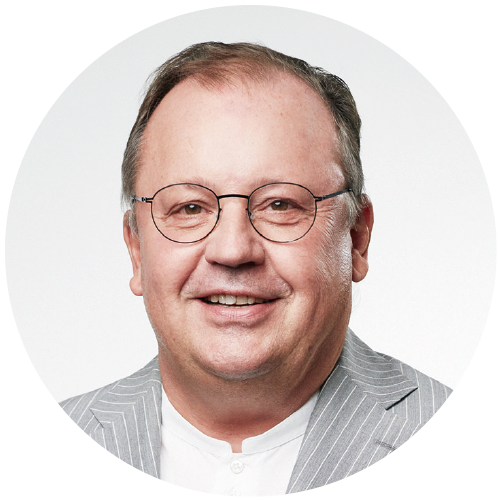 "The industry's in the digital stone age."
Francisco J. Bähr is managing partner at Four Parx, an innovator in the development of commercial and logistics real estate.