The experts all agree: although the pandemic has been slowing down development in North Africa for over a year, Egypt, Algeria, Libya, Morocco and Tunisia will continue to expand their role as Germany's trading partners over the long term.
Photos: istockphoto: Russiese O (3), AdobeStock: Rangzen (2), Carl Ungewitter, JadeCarDienst, klabautermannimages, Nordfrost (2)
Volker Kröning, Honorary Consul of the Kingdom of Morocco for Bremen, Lower Saxony and Mecklenburg-Western Pomerania and former member of the Bremen Senate and the German Bundestag, summarises the current situation as follows: "These countries play an important role not only for trade and tourism in Europe, but also for prosperity throughout the Mediterranean. They are also of central importance for Germany as a sales market." Almost half of all German exports to Africa, with a goods value of around 9.5 billion euros, went to these five countries.
Martin Kalhöfer, head of the Africa/Middle East division at the economic development agency Germany Trade & Invest (GTAI), also attests to North Africa's enormous potential. "The African Continental Free Trade Area, AfCFTA for short, adopted in 2019, will create the largest free trade zone in the world, which should lead to a reduction of around 90 percent in customs duties in the region." However, this is still a pipe dream, as the Maghreb is currently one of the world's least integrated economic areas. "Our partners in sub-Saharan Africa and Europe can also benefit significantly from stronger ties within the region, whether in investment, trade or infrastructure development," says Kalhöfer.
Pioneering projects across the region
From a European perspective, Egypt in particular two unique selling points: the largest sales market in the region and the Suez Canal as a bridge to Asia. An average of 50 ships per day pass through the sea canal, transporting about twelve percent of the world's trade volume. In addition, the country's 38 commercial seaports, headed by Alexandria, handled around 156 million tonnes of goods last year. "Currently, the Egyptian government, with the support of international donors and Chinese investors, is investing heavily in the expansion of its ports, especially in Alexandria and Ain Sukhna. In addition, nine more dry ports are set to be added, of which DB Schenker will develop and operate the 6th of October dry port," says Kalhöfer.
"Further west, Morocco, along with South Africa, has now become the most important market for the automotive industry. But when it comes to textiles, agriculture, aviation and renewable energies, the country also forms an important interface between Europe and Africa," says Kröning. At the same time, he points to the modern port in Tangier and the high quality infrastructure for rail and road there. Other hub ports in the country are located in the metropolis of Casablanca and the tourism hotspot of Agadir. In total, Morocco has thirteen ports authorised for foreign trade, many of them set to be expanded in the next few years. To this end, the Agence Nationale des Ports (ANP) has earmarked investments totalling 360 million dollars from 2020 to 2022.
"Also well positioned to consolidate its position in international supply chains is Tunisia. At present, it is mainly preliminary and finished products for the automotive industry, and textiles and foodstuffs that come to us from there," says Kalhöfer.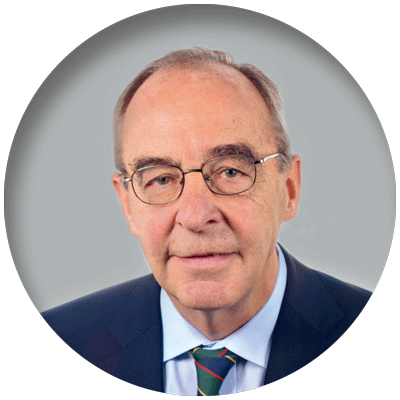 "These contries play an important role in the wellbeing of the entire Mediterranean."
Volker Kröning, Honorary Consul of the Kingdom of Morocco for Bremen, Lower Saxony and Mecklenburg-Western Pomerania
One of the most important arteries of world trade, the nearly 200-kilometre-long Suez Canal connects the Mediterranean with the Red Sea and the Indian Ocean.
Although infrastructure quality and handling efficiency have declined since the Arab Spring (see page 18), there are plans to push ahead with the modernisation of the ports here as well. "This includes the restructuring of the port of Radès, for which the US state-owned Millennium Challenge Corporation will be providing around 325 million US dollars, or the deep-water port planned for Enfidha, to which other international companies are expecting to contribute," says Kalhöfer.
In Algeria too, although project delays are standard there, Kalhöfer has identified sea freight opportunities. A key project is the deep-sea port of El Hamdania, about 90 kilometres west of Algiers. "This has been in the planning stage for years, but construction work is due to start soon," says Kalhöfer. If everything goes as planned, it would make the port one of the largest on the Mediterranean, with 23 terminals designed for a handling capacity of 6.5 million TEU per year. At the same time, the government wants to expand the country's rail network from the current 4,200 kilometres to 6,500 kilometres in 2023 and 12,500 kilometres by 2030.
Libya occupies a special position among the countries of North Africa. "The country has the continent's largest oil reserves and substantial gas deposits, which could usher in a lasting upswing if political stability returns," says Kröning. But as far as Libyan infrastructure is concerned, he sees considerable pent-up demand, especially in terms of electricity and water supply. "The infrastructure there is geared solely to domestic trade, which is mainly handled through the ports. In international trade in goods, Libya plays no role as a transit country."
Detailed regional knowledge required
Under these challenging conditions, Carl Ungewitter Trinidad Lake Asphalt has been doing business in Libya for around forty years. The Bremen-based logistics provider has had a presence in the North African state since 2001, the first German freight forwarder to come here. Today, in addition to its other core business of importing natural asphalt from Trinidad, the company also coordinates the worldwide procurement of spare parts for the Libyan oil industry. The goods range from cranes, rotors and generators to chemicals for separating oil and gas to PPE for staff on site. "We transport these goods either via sea, air or courier service from all over the world. For time reasons, there is often a combination of different modes of transport," explains Birgit Gerrelts, freight manager at Carl Ungewitter. The most important ports of call for onward transport to the interior of the country are the seaports and airports in Mitiga, Misrata and Benghazi. The regional oil industry mainly uses the ports in Marsa el Brega and Ras Lanuf. "Onward transport is solely by road. The rail connection from Misrata to Bengasi, which was planned before the revolution, hasn't yet been completed," says Gerrelts.
"For all African destinations, you need detailed knowledge of regional logistics," says Gerrelts. In the case of Libya, there are extremely strict import requirements. These include the presentation of original documents to customs and the requirement for authenticated certificates of origin, some of which need to be approved by the Libyan embassy. "But these are only a few reasons to check the documentation of exports before shipping," says Gerrelts. It's equally important to stay up to date with local regulations. For this reason, Carl Ungewitter not only trains its own staff but also offers its Libyan customers transport and logistics seminars (these are currently on hold due to the pandemic). "Demand for the logistics seminars is still high, and we're going to start them again as soon as our Libyan clients are allowed to travel again," says Gerrelts. Of the general situation in the North African country, she concludes: "Unfortunately the infrastructure there has suffered greatly after ten years of civil war, so it will take some time and considerable investment to allow the country to return to its past prosperity."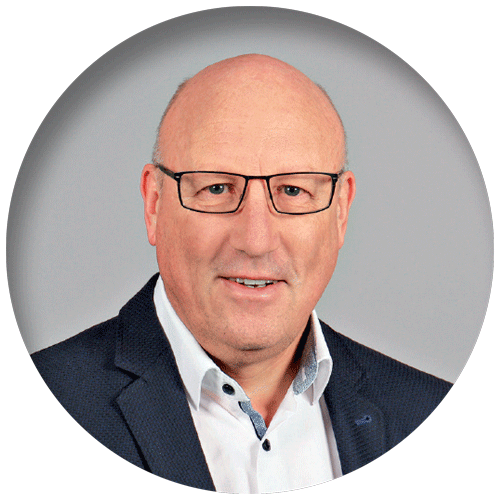 "Created in 2019, AfCFTA is the world's largest free trade area."
Martin Kalhöfer, Sector Manager, Afrika/Nahost Germany Trade & Invest (GTAI)
Stark differences in imports and exports
A look at preliminary figures from the Lower Saxony State Office for Statistics for the year 2020 shows, that in the economic data for Algeria, Egypt, Libya, Morocco and Tunisia, there are few similarities. It's the differences that are significant. There is wide variation in trade volumes, measured as the sum of exports and imports. Egypt clearly leads the five-nation ranking in the exchange of goods with Lower Saxony with a value of around 351 million euros, followed by Morocco (€237m) and Tunisia (€207m). Algeria (€87m) and Libya (€31m) follow far behind. It is interesting to note that, for all the countries except Tunisia, Lower Saxony exported more goods by value than it imported.
Differences can also be seen in the categories of goods traded in 2020. In Egypt, Morocco and Tunisia, cars and motor homes were in high demand from Lower Saxony. Exports of raw tobacco and tobacco products to Algeria dominated in 2020, while for Libya cheese was a major import from Lower Saxony. Conversely, Germany's imports from Morocco and Tunisia consisted primarily of equipment for electricity generation and distribution. From Algeria, nuts and dried fruit were particularly in demand, and from Egypt fruit preparations and canned fruit. No provisional figures are yet available for Libya for 2020 for individual product categories, but in 2019 imports of medical equipment from that country dominated. The import of crude oil and natural gas, which still accounted for almost 95 per cent of Lower Saxony's imports from Libya in 2016, has not appeared in the import statistics of the Lower Saxony State Office for Statistics since 2017.
A stark picture emerged when comparing the export and import figures from 2020 with those from before the pandemic. Only imports from Egypt (up 21.4 per cent) and exports to Libya (up 17.2 per cent) increased; all others fell, in some cases significantly. Imports from Algeria (down 89.7 per cent) and Libya (down 98.6 per cent) experienced the sharpest drop. (bre)
Used to dig trenches for cables, pipes or drainage, this 73-tonne trencher was recently shipped from Bremen to Libya by Carl Ungewitter.
A piranha with an appetite for cars
A relatively new presence on the North African market is the Wilhelmshaven-based company Jade Car Logistics, which was founded in 2020 and specialises in transporting used vehicles from Germany to Libya. "After a successful test phase last year, we established a fixed liner service in February this year with our partner Clapotis Maritime DMCC and car carrier Pelagic Piranha, which we use to ship cars and trucks for the African market," says Josef Nasr, Managing Director of Jade Car Logistics and AML Ship Management.
The service travels from Wilhelmshaven via Amsterdam, Antwerp and Genoa and then calls at the unloading ports of Misrata and Benghazi in Libya after a journey of 27 to 31 days. "So far, our offer has been extremely well received by the market and we've seen a steady increase in the number of vehicles transported. While there were around 700 vehicles on the first two voyages, their number has grown to 1,500 and 1,600 on the last two shipments," says Nasr.
When looking at the future development of North African market, however, Nasr is cautious: "With steadily increasing population figures on the African continent, I'm sure that the demand for cars and trucks will continue to grow. On the other hand, the political situation in Libya is so fragile that you can't assume that everything will run smoothly," he warns. As far as Jade Car Logistics is concerned, the company is planning to operate its scheduled service in the long term, though probably soon without the stop in Italy in order to reduce the round trip time. Against this background, Nasr attests that the authorities there have a "good digital level" when it comes to customs clearance, but at the same time points to considerable weaknesses in the processing of transactions: "As yet, there are no satisfactory options for transferring money from Africa to Europe," he says.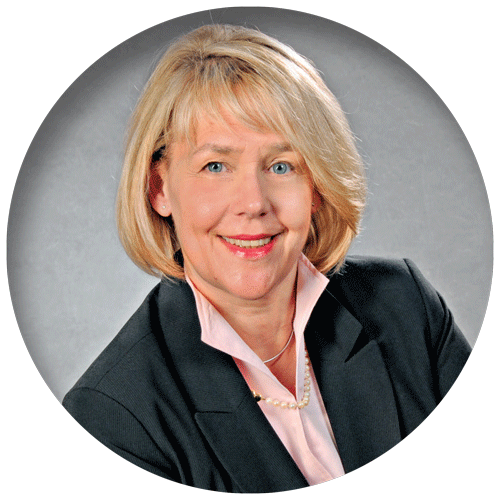 "Ten years of civil war have seriously damaged Libya's infrastructure."
Birgit Gerrelts, Dispatch Manager, Carl Ungewitter
27 to 31 days after loading, the vehicles are unloaded in Libyan ports.
Keeping the cold chain intact
As a logistics provider, Nordfrost has been handling the import of early potatoes from Egypt since the 1990s, initially via conventional reefer ships that unloaded their cargo in the Inner Port at Wilhelmshaven, and since 2016 via container ships moored in the container port of Wilhelmshaven. On behalf of their customer Dankers Daltex Europe, after they have been shipped in a refrigerated container, the imported potatoes are transported by road directly to the neighbouring Nordfrost seaport terminal, where phytosanitary inspection and sampling is carried out by the Lower Saxony Chamber of Agriculture (LWK). "Depending on market conditions, the storage period is about one to two months in state-of-the-art climate chambers," says Philipp Brandstrup, branch manager of the Nordfrost seaport terminal. "Nordfrost works to quality standards in accordance with IFS Logistics and IFS Food and is certified for organic products. The potatoes are then transported by road either loose or in sacks within Germany and to neighbouring European countries."
The potatoes are transported to Europe by sea under strict compliance with cold chain requirements (four degrees Celsius for about two to three weeks). "Since the beginning of 2021, Wilhelmshaven has been the first port of call from Alexandria as part of a North Africa service operated by Sealand," says Brandstrup. "This cuts out the transshipments that were previously necessary via Felixstowe and Bremerhaven. This in turn leads to cost savings, which should make this supply chain attractive to other importers in the future." Where necessary Nordfrost has also facilitated shipments from the ports in Port Said and Damiette to Wilhelmshaven, mostly from February to May, to supplement domestic potato supplies. All along the logistics chain, Brandstrup attests to the superior operating conditions at the ports in Egypt. "We can see that the connections work. Here in Wilhelmshaven we also have the shortest routes and fastest processes." But before the potatoes arrive on the ship and become Nordfrost's responsibility, they've already passed through several parts of the supply chain in Egypt. "Depending on the location of the farm, the container distances between the empty depot to the ship can vary, which is a special logistical challenge," says Peter Dankers, Managing Director of Dankers Daltex Europe.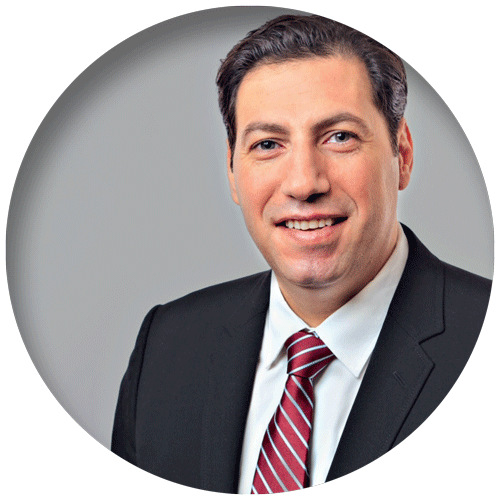 "The demand for cars and HGVs will continue to grow."
Josef Nasr, Managing Director, Jade Car Logistics AML Ship Management
Potato storage at Nordfrost
Getting set for restructuring and nearshoring
As an old TV commercial from the 1980s used to say, "There's a lot to do, let's do it!" This applies to these companies as well as to the five countries under discussion. Kröning sees several challenges ahead. "In the medium term, it will be interesting to see how these countries succeed in fostering political, economic and social development," says Kalhöfer.
"It is striking that, due to their different foreign policies, hardly any intra-regional cooperation has developed thus far. This has to change. But just as important for the region will be the extent to which it succeeds in building on the reforms initiated in Morocco and Tunisia, which are already successful manufacturing sites for Germany. Not least due to the pandemic, North Africa will become more important as procurement shifts to nearby regions of the EU." Kalhöfer has also noticed that North African countries are already positioning themselves as possible commercial partners for sub-Saharan Africa. "At the moment, a lot of things there are still wishful thinking, but in the medium term, the AfCFTA offers a realistic perspective here for more trade and investment under the banner of the world's largest free trade area," says Kalhöfer. (bre)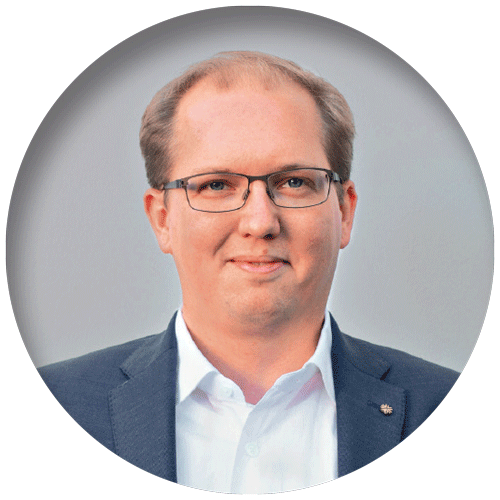 "We can see that the connection really works."
Philipp Brandstrup, branch manager, Nordfrost port terminal
For Bremen, Egypt is North Africa's most important trading partner
The figures from the Bremen Chamber of Commerce for 2020 paint a picture that in many areas echoes the situation in Lower Saxony. By total import and export goods, Egypt is the largest of Bremen's five trading partners in North Africa, with sales of 124.5 million euros, followed by Morocco (€47.02m), Tunisia (€23.05m), Algeria (€11.09m) and Libya (€0.57m). The statistics show considerably less variation when it comes to the number of companies from Bremen that maintain trade relations with these countries. Here too interest in Egypt dominates (with 76 companies from Bremen) ahead of Morocco (65), Tunisia (60), Algeria (54) and Libya (52).
In terms of the most important categories of goods exchanged between Bremen and its trading partners, motor vehicles and automotive parts top the list of exports to Morocco, Tunisia and Egypt. Algeria imports mainly food and animal feed from Germany, while Libya relies largely on German-made plant. Conversely foodstuffs and animal feed from Morocco, vehicles and parts from Tunisia, agricultural and hunting products from Algeria, and machinery and mechanical equipment from Egypt are highly prized among Bremen's imports.
All in all, Egypt enjoys a special status not only in Africa and the Far East, but also internationally. It is therefore not surprising that the IMF forecasts economic growth of 2.8 percent for the country in 2020/2021. Only a few other countries achieve that score. A not inconsiderable contribution to the positive trade balance between Bremen and Egypt may also have been made by the fact that the German government approved the delivery of nine patrol boats and one coastal protection boat last year, all built by the Bremen-based Lürssen Group. (bre)