We must keep the engine running!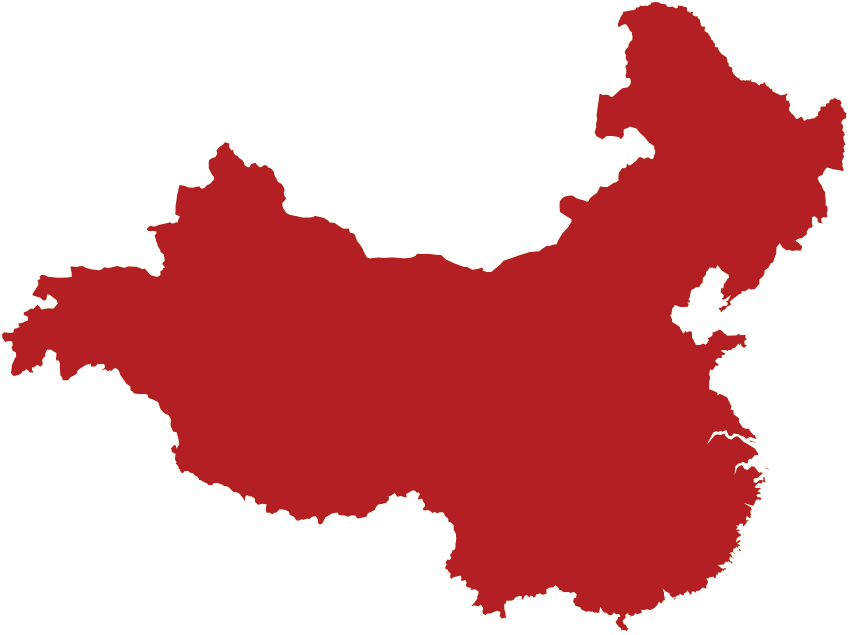 China is regarded as one of the most important engines of the global economy. Even if the Chinese economy recorded its lowest growth rate for three decades in 2019 at 6.1 percent and the coronavirus is creating further problems in the short term, the Middle Kingdom is still ranked as the world's second largest economy behind the USA, but well ahead of Japan and Germany.
Electronics

25.5%

25.5%

Textiles/Clothing

11.1%

11.1%

Maschinery

8.7%

8.7%

Electrical engineering

8.7%

8.7%

Chemical products

6.7%

6.7%
Electronics

20.1%

20.1%

Raw materials

12.7%

12.7%

Crude oil

11.2%

11.2%

Chemical products

10.5%

10.5%

Maschinery

7.1%

7.1%
Bilateral trade volume Germany/China
of which German exports to China
and Chinese exports to Germany
When measured by purchasing power parity (PPP), which measures economic power independent of currencies and exchange rates, several statistics actually identify China as the largest economic area in the world. In Germany, no one in the maritime economy and logistics would like to see this driving force weaken. This is also in line with the assessment of the German Federal Ministry for Economic Affairs and Energy (BMWI), which sees China as a long-term "target market for German companies" and expects "an increase in demand over the coming years not only in the traditional manufacturing industries, but especially in the areas of transport, energy production, environmental technology and health economy".
according to the SITC as a % of the total exports (2018)
Motor vehicles and motor vehicle parts

25.9%

25.9%

Maschinery

22.8%

22.8%

Electrical engineering

11.4%

11.4%

Chemical products

10.1%

10.1%

Measurement/Control technology

7%

7%

Others Vehicles

4.9%

4.9%

Electronics

4.4%

4.4%
Source: Germany Trade & Invest 2019, Statista 2020