Automation, digitalisation – and then what? The impact of these trends on port employment, the skills required in the future and potential solutions are currently being explored within the IHATEC "Portskill 4.0" research project. One thing is certain: the future is dependent on port workers.
People are not only key to successful automation and digitalisation, they are also indispensable for our future.
Credits: ISTOCKPHOTOS/IAM ANUPONG/SIMON SKAFAR/AKINDO
The expansion of the IHATEC funding pots to cover areas related to training and further education was the catalyst: "This opened the door for us to conceptually develop both the port and ourselves in this direction and to launch the 'Portskill 4.0' project," explained Thomas Lührs, project manager and employee of the consortium leader maritimes competenzcentrum (ma-co). Further partners are HHLA, BLG Logistics Group and Patient Zero Games as well as Verdi and The Federation of German Seaport Operators (ZDS) as associate partners.
The project, which has been running since December last year and will continue until November 2025, addresses issues relating to the future of the port industry. What opportunities do digitalisation and automation offer, and what influence do these developments have on people? "We are looking at the effects of technology on employees," stated Lührs.
"PortSkill 4.0" is primarily aimed at workers carrying out operational activities such as van carrier drivers, gantry crane operators and lashers. Employees with administrative duties, such as ship planners and workers who manage the organisation and control of a terminal, are also addressed. The third group includes maintenance and service technicians.
Two aspects, in particular, are being evaluated. On the one hand, how automation and digitalisation are changing the working world. On the other, what effects this is having on the roughly 30 job profiles that are included in this project, notably, whether these roles will exist in another form in the future, or exist at all. Building on this, the extent to which the skills required of employees – such as knowledge and soft skills – is changing will be researched: from medium-term adjustments to new competency profiles. "To this end, we are also drawing on Work 4.0 studies from other sectors," explained Lührs.
Digital test and training centre
Two objectives have been developed from these enquiries: firstly, to establish a digital test and training centre and, secondly, to investigate the socio-economic impacts. "For the digital test and training centre, we will rely on digital learning worlds using computer simulations, video projection screens, and AR and VR glasses. Training scenarios will be developed for various job profiles and roles," summarised the project manager.
In terms of content, this could include specialist and digital/technical skills as well as soft skills, for example, teamwork and problem-solving skills. One particular advantage of networked digital training is that learning content can be well contextualised with overarching processes. "In the future, more and more knowledge will be required to consider the big picture, for example, how an action affects the entire supply chain," emphasised Lührs.
Promoting flexibility and willingness to learn is also important because the world will change much more rapidly in the future. "Lifelong learning will continue to grow in importance," Lührs predicted. "That's why informal learning and learning methodology will gain in importance". The training centre will develop web-based applications and smartphone apps to enable employees to continue with everyday training.
One particular challenge, however, is making the training and further education as engaging and interesting as possible to keep employees on the ball for five to ten minutes a day longer, even over relatively long periods of time. In addition, many employers do not yet see the benefits of allowing their employees to continue their education during working hours and to work through training units independently.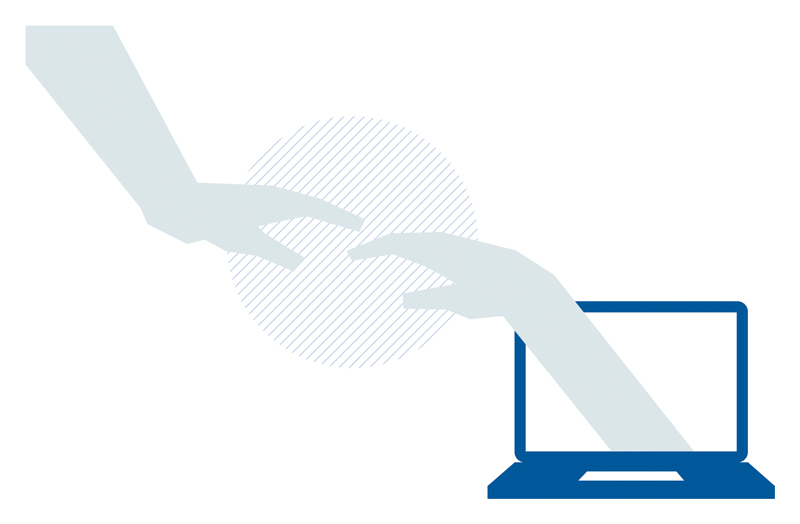 Socio-economic impacts
A continual consideration of the project is concerns over the cultural changes that arise from digitalisation and automation. Alongside the learning in the digital test and training centre, it is also important to examine the socio-economic impacts via interviews and analyses of studies. "There is great fear that jobs in the port industry will be lost as a result of increasing automation and digitalisation," reported Lührs. "In many cases, these do not mean a previous role will be completely eliminated."
For example, where ship planners currently enter the stowage plan data manually, this could also be undertaken via artificial intelligence in the future. But this function would only work as well as it was programmed. Manpower continues to be needed for this. However, this cooperation has changed the power dynamic. "Many areas of responsibility have shifted to problem-solving, meaning that skills are changing," explained Lührs.
"It is important for us to ensure people adapt in line with the rapidly changing working environment," the project manager stressed. It is not enough, for example, to simply move crane drivers from behind the wheel to the control station. Rather, this project is all about how to qualify employees differently, and what training measures are required if their jobs change.
"We also want to give recommendations to employers for action in order to support cultural change and to implement change processes," said Lührs. "Therefore, we must always consider the impact of such changes on employees. It is necessary to find out who is suitable for which jobs, who wants what and about those who aren't open to change." Many projects have been delayed or failed solely due to those involved creating barriers, explained Lührs. "That's why it's essential to coach people and grow together." (cb)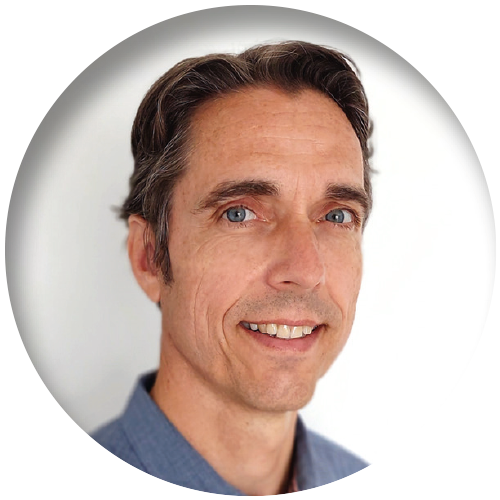 "Many areas of responsibility are shifting towards problem-solving, meaning that competence will shift."
Thomas Lührs, project manager and employee of the consortium leader ma-co (maritimes competenzcentrum)
Portskill 4.0 project
Cause: port work of the future
Duration: December 2021 to November 2025
Project coordinator: ma-co maritimes
competenzcentrum
Partners: BLG LOGISTICS GROUP,
HHLA, Patient Zero Games, Verdi and The
Federation of German Seaport Operators (ZDS)
Project volume: EUR 3.2 million
Funding: Innovative port technologies (IHATEC)