Since Poland joined the EU in 2004, it has demonstrated impressive, economic development. However, the world market situation has not stopped at the country's borders, as experts in the local logistics market are quick to testify.
Credits: ISTOCKPHOTOS/EWG3D/KONOPLYTSKA, PRIVAT
Poland and Germany are closely intertwined in economic terms. On the one hand, Germany is by far the most important trading partner for the country on the eastern border, and the economic significance of Poland for Germany has grown steadily in recent years. In 2020, Poland rose to become Germany's 5th most important trading partner and maintained this position in 2021, with a considerable margin over Italy and the United Kingdom. At the same time, the volume of trade between the two countries over the past year reached a historical record of roughly 147 million euros, despite the COVID-19 pandemic.
"A major reason for this is that there has been a relatively stable development in German-Polish trading relations, even during times of crisis. Trade covers a large range of goods, of which vehicles, auto parts, machinery, chemical products and foodstuffs are dominant," explained Fabian Möpert, economic expert at Germany Trade and Invest (GTAI). The trade in goods has also been driven by extensive German direct investment in Poland, i.e. branch offices and subsidiaries of German companies. "From a business perspective, German-Polish relations can be viewed as a true success story – and Poland can be considered a growth engine with the largest market in the east of the EU. Pre the pandemic, Poland's market had grown for almost three decades, with annual increases in GDP significantly above the EU average," Möpert continued.
Port of Gdansk – container hub
A predominant part in this success story was, and still is, the huge amount of grants from the EU for Poland, of which the lion's share goes to the country's infrastructure projects. This financial support also benefits the maritime industry with the three major ports – Gdańsk, Gdynia and the port group Szczecin-Świnoujście. The Port of Gdańsk with its deepwater container terminal (DCT) is considered to be Poland's leading port for the transhipment of containers and one of the key container ports in the Baltic Sea region. In 2021, it handled 53.2 million tonnes of goods and approximately 2.1 million TEU. The Port of Gdynia loaded 26.7 million tonnes of goods in 2021 and is particularly significant in the handling of, among other things, agricultural products. By contrast, bulk goods, including mineral ores, coal and grain, dominate the goods handled in Szczecin-Świnoujście, where 33.2 million tonnes left the quays last year.
Gdansk offers ideal port facilities very close to the city.
"Extensive modernisation and expansion projects have been in progress at Polish seaports for some time, in order to deal with the ever-growing increase in the freight volume. Key factors include the rise in container traffic, expansion of handling capacity for energy sources and agricultural goods, as well as the rise in the number of ships involved in the con-struction and maintenance of offshore wind farms off the coast of Poland," said Möpert, summarising the current situation. As part of this development, the DTC in the Port of Gdansk is being extended for 450 million euros. At the same time, a new type of terminal has been planned for the loading of carbon dioxide as well as crude oil. Furthermore, Grzegorz Witkowski, Poland's Deputy Minister for Infrastructure, announced that two port facilities were going to be built for agricultural products, one in Gdańsk and the other located to the west in Świnoujście. The Polish growth engine is working at full steam in other fields of transport too. A new central airport is due for completion by 2027. It will be known as Centralny Port Komunikacyjny (CPK) and will be located approximately 40 kilometres southwest of Warsaw. At the same time, CPK will be developed into a key railway hub. Indeed, the plans also anticipate extensive investment in high-speed rail lines.
Whilst the initial tenders as well as planning and construction works have already begun, the logistics sector in Poland is currently battling against the effects of the war in Ukraine, the global breakdown in supply chains and the rising cost of electricity and gas. Against this background, two logistics experts, one from the seaport and logistics service provider BLG LOGISTICS and one from Hapag-Lloyd container shipping company, give an insight into the current daily operations in Poland below. In addition, the head of maritime intelligence at the Institute of Shipping Economics and Logistics (ISL) gives his opinion on the competitive situation between German and Polish ports.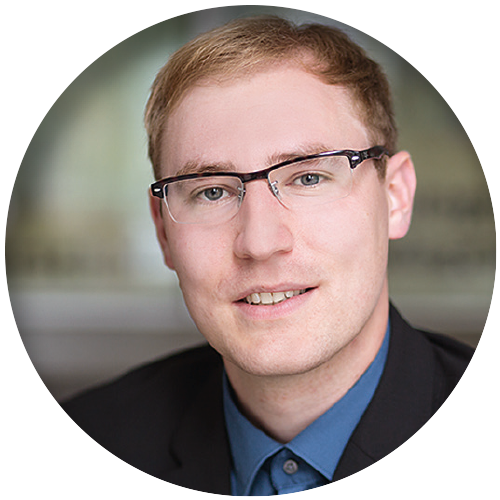 "From an economic perspective, German-Polish relations are a success story."
Fabian Möpert, economic expert at Germany Trade and Invest (GTAI)
A new central airport, Centralny Port Komunikacyjny (CPK), located approx. 40 kilometres southwest of the current airport in Warsaw, is due to be built by 2027.
Credits: BLG LOGISTICS (2x), ISTOCKPHOTOS/HECKEPICS/BOARDING1NOW/EWG3D
Logistics on the rise
In the early nineties there was a growing need for transport by road towards eastern Europe. "We launched activities in Poland back in 1994, initially with a small fleet of trucks," explained Pawel Byglewski, Managing Director, BLG Southeast Europe. Today, BLG LOGISTICS runs the BLG AutoTerminal in Gdansk, where around 60 staff deal with the handling, storage, customs clearance and transport of finished vehicles and high and heavy goods. With an area of 78,000 square metres, there is sufficient space for up to 3,000 vehicles. The hall for pre-delivery inspection (PDI) is located immediately adjacent to it, and carries out activities, including inspections, repairs and minor PDI tasks. Afterwards, the vehicles are transported to other countries such as Ukraine, Lithuania, Latvia and Estonia using the company's own fleet of lorries. "Between 1994 and 2021 we transhipped 650,000 vehicles in Gdansk, of which most came by a short sea feeder service from England and were then transported on to Russia," added Byglewski.
The war in Ukraine has also had a noticeable impact on the automotive market, which has subsequently had a significant effect on the transport of vehicles in Poland.  In this respect, however, Byglewski stresses a completely different aspect: "I am proud of the way my fellow countrymen have welcomed people from Ukraine and actively supported them, not only helping them to find accommodation but also with their everyday needs." Poland is currently also faced with other challenges such as the acute shortage of lorry drivers, which is the case in many other countries too. "Plus the Polish ports are becoming more important for the handling of goods such as coal and ore due to the energy crisis. This could have an impact on the transhipment of vehicles," he went on.
Byglewski sees a positive development in the infra-structure of Poland. "Lots of things are now happening here," partly as a result of the grants from the EU. Good motorways have replaced many of the seemingly endless country roads. "I can now cover distances in a good seven hours that previously took twelve." This also shortens the driving times of the BLG lorry times, whether for deliveries to neighbouring countries or on the way back from picking up a load from the factories in Poznan and Wrzesnia or Gliwice. The improved roads and traffic infrastructure have also attracted numerous logistics centres to Poland. "New warehouses and transhipment centres are emerging at these traffic interchanges," concluded Byglewski.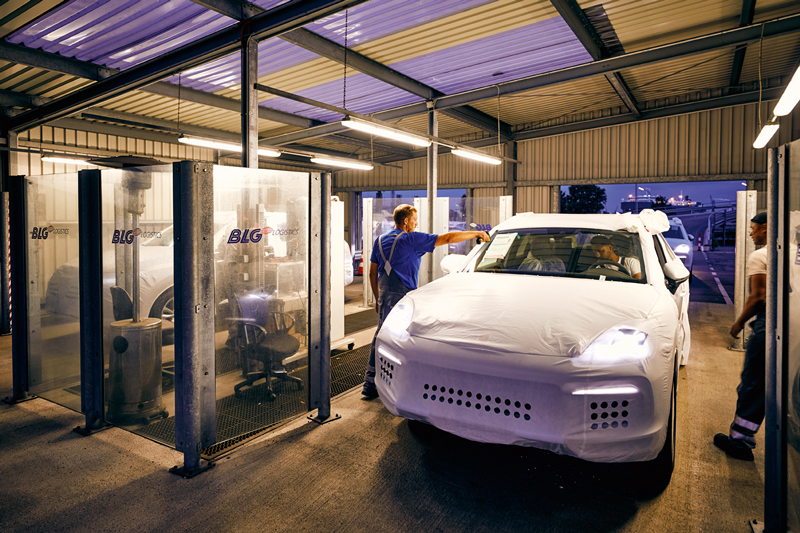 In Poland, too, BLG LOGISTICS takes care of the handling, storage, customs clearance and transport of manufactured vehicles.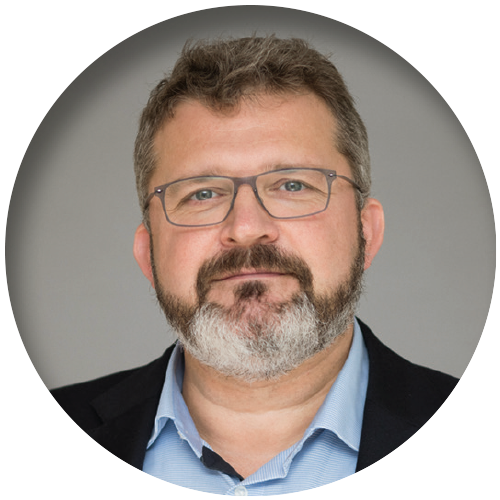 "New warehouses and logistics centres are emerging at many traffic interchanges"
Pawel Byglewski, Managing Director, BLG Southwest Europe
Important trading partner for Lower Saxony and Bremen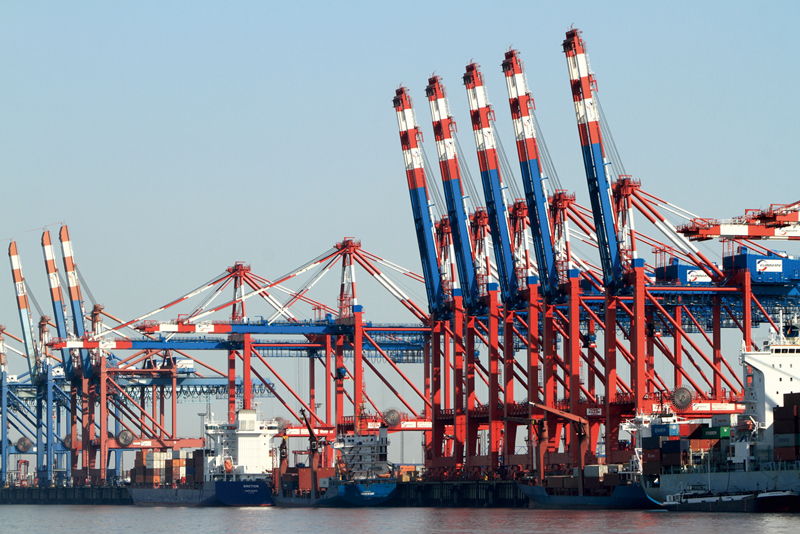 As mentioned, Poland ranks fifth in Germany's key trading partners. Our eastern neighbour is similarly important for the trade with the federal states of Lower Saxony and Bremen. For Lower Saxony, Poland ranks fourth in major export countries, behind the Netherlands, United Kingdom and France, and in terms of imports Poland even comes at the top of the list. According to information from the Oldenburg Chamber of Commerce, goods worth more than 9.3 billion euros were imported into Lower Saxony from Poland in 2020, of which crude oil and natural gas, vehicles and auto parts as well as electrical engineering were the most important product categories. The volume of goods going in the other direction came to approximately 3.6 billion euros, of which primarily vehicles and auto parts, machinery and electrical engineering left Lower Saxony destined for the Polish border.
The situation in the State of Bremen is comparable. With a goods volume worth 1.3 billion euros, Poland ranks seventh amongst this federal state's trading partners and the key one in Eastern Europe. 440 companies in this state trade regularly with Poland, of which 40 even have a branch office, subsidiary or production factories there. The top three exports to Poland from the State of Bremen in 2020 were: 1 Vehicles and auto parts, 2. Foodstuffs and animal feed, and 3. Metals, whilst the list of Polish exports to the State of Bremen were: 1 Foodstuffs and animal feed, 2. Beverages, and 3. Agricultural and hunting products. Furthermore, the Bremen Chamber of Commerce stresses the importance of Poland as the Eastern European hub. "Around 1,100 Bremen State-based companies are active in the markets of Poland, Estonia, Lithuania, Latvia, Slovakia, Hungary, Romania and the Czech Republic. The total trade volume with these countries amounts to approximately 3.5 billion euros," explained Torsten Grünewald, Deputy Director of International Affairs for the Bremen Chamber of Commerce.
The Hafenspiegel, published annually by Bremen's Senator for Science and Ports together with bremenports, emphasises this trend. In 2021, around 1.7 million tonnes of goods left Poland destined for Bremen and Bremerhaven ports, whilst 767,000 tonnes were shipped in the other direction. For both ports this means that Poland ranks sixth in terms of imports and 16th in exports. As regards container traffic by sea, Hafenspiegel puts Poland in fourth place with 226,000 TEU in 2021, behind the USA, China and Myanmar.
The Polish market is currently served by Hapag-Lloyd with three of its own scheduled services, thus proving that the ports there have a "solid customer base".
Credits: MARLENA BIELINSKA, GDYNIA CONTAINER TERMINAL, ISTOCKPHOTOS/MONTICELLO, ISL/MÜLLEREFFEKT
"Growing uncertainty in the markets"
Hapag-Lloyd has been active on the Polish market since the early eighties and now operates the routes between Hamburg, Rotterdam and Gdynia with three scheduled services. These are supported by additional services from contract partners if and when required. Further, the shipping company recently opened a link between Wilhelmshaven and Gdynia. "This helps to serve our customers quickly to and from southern China," explained Alina Angielczyk, Director Sales Area North at Hapag-Lloyd Poland.
She went on to explain the advantages of Poland in terms of international trade: "The infrastructure in the interior of the country is very much intact as well as the diversity of the goods which are exported and imported. In addition, Poland is an attractive market for foreign investors to open up factories and storage facilities for their companies." Consequently, she does not see any real competition between German and Polish ports. "The ports in both countries have a strong customer base, which makes the choice of their maritime gateway dependent on, for instance, the transit time or destination. Nevertheless, a significant advantage of German ports is the simplified customs procedures," said Angielczyk.
Just like other market participants, Hapag-Lloyd has also felt the effects of the war in Ukraine. These are not only reflected in the general shortage of energy, significantly rising prices and interrupted supply chains, but, as Angielczyk puts it: "a growing uncertainty in the markets". "As part of this development, we are also noticing that the supply chains involved in Ukraine imports and exports are switching to Polish ports. This is having an impact on the storage capacities in and around the ports, where shipments now have to be planned up to two months in advance," the manager continued. In spite of the current challenges, she is confident: "The shipping and logistics sectors in Poland will continue to develop and will reinforce its role in global trade even further".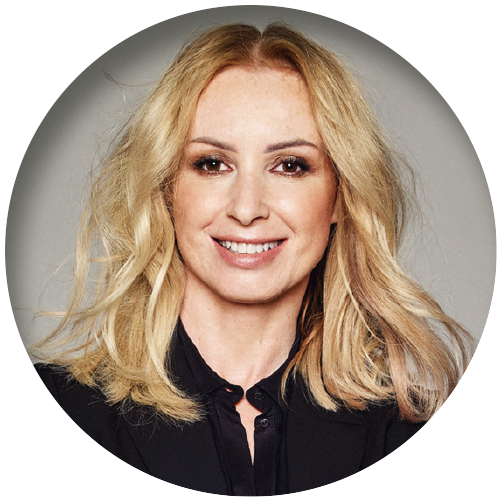 "Poland will continue to strengthen its role in global trade"
Alina Angielczyk, Director Sales Area North at Hapag-Lloyd Poland
Advantages on both sides
Due to the most recent developments concerning both Polish and German ports, Dr Sönke Maatsch, Head of Maritime Intelligence at the Institute of Shipping and Logistics (ISL) in Bremen remarked: "Polish ports have a cost advantage over the ports in Germany due to the Polish hinterland. Nevertheless, German ports have a distinct transit time advantage because of the sequence of calls by seagoing vessels". This means, for example, that container ships from Asia always moor first in a German port and then continue on to Poland. That is the reason why the goods always arrive in Bremerhaven first and then in Gdansk. On the ship's return journey a call at a further German port is usually made, meaning that Germany can also offer shorter transport times for exports too. Maatsch also differentiates between the different types of cargo handled in the course of competition between both countries: "In the container segment, the Polish ports are certainly competitors to the German sites since some of the shipping lines have begun integrating ports in Poland in their overseas liner services, in order to save costs," the expert explained. Here, the North Sea ports, and above all German ports, have suffered losses in their market share in the past few years. As far as the bulk cargo segment is concerned, on the other hand, the cost-effective supply of customers by road, either by rail or lorry, has played a key role in the decision of which port to use.
Against this background, Maatsch does not see the new port facilities for agricultural goods planned in Gdańsk and Swinoujscie as a threat to German ports. "The catchment areas of the target customers will hardly overlap. Consequently, Lower Saxony will not lose any cargo volumes in the agricultural sector to Poland in the long term," Maatsch said confidently. Only with regard to the markets in the Czech Republic does he speak of a possible competitive situation. "There has been a considerable improvement to the Polish infrastructure over the past few years, both on the roads and by rail. Here there are opportunities for Czech business at Polish ports, which is still predominantly handled via German ports." Maatsch then turned his attention to the war in Ukraine: "As is the case in all other ports, the Polish ports have been adversely affected by the cessation of activities with Russia as well as the interrupted supply chains in the trade with China. Nevertheless, the Port of Gdansk was able to record slight growth in the first six months of 2022 compared to the same period last year, due to the expanding Polish economy."
Hopes and concerns
According to the GTAI expert Möpert, two more factors that could have an effect on Poland's development in the near future are nearshoring and the new Silk Road. "In times of globally disrupted supply chains and increased logistics costs, many companies are rethinking how they procure goods and considering moving this back closer to their home market, i.e. nearshoring. In this respect, Poland could also benefit from the trend in the shortening of supply chains," Möpert explained. Besides geographic proximity to key European markets, the dense network and the wide range of efficient supplier companies in the country speak in favour of this.
Parallel to this development, Poland hopes to benefit from the growing European-Asian trade in goods and the increasing rail traffic between these destinations in the context of China's new Silk Road, especially since the most important transport route passes through Poland. The Małaszewicze terminal on the border between Poland and Belarus is of particular importance in this respect. "Prior to Russia's attack on Ukraine, 90 per cent of all goods coming by rail from China and destined for Europe passed through Małaszewicze. The transport routes by rail have however changed considerably since the war started, with transit via Belarus and Ukraine being either blocked or avoided. It is impossible to say how the situation will turn out," said Möpert. The situation highlights one of the many problems that many logistics providers are currently facing in Poland and Europe. (bre)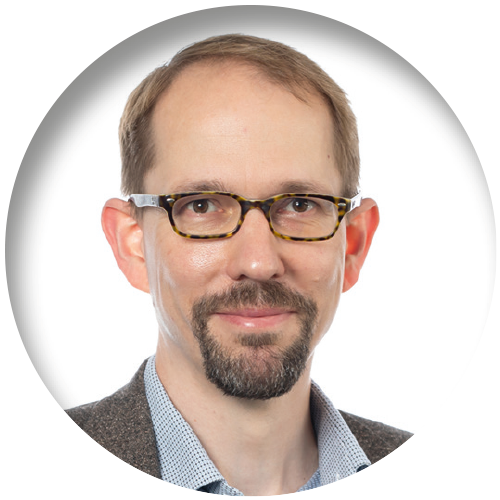 "Polish ports are competitors to German ports in the container segment"
Dr Sönke Maatsch, Head of Maritime Intelligence, Institute of Shipping Economics and Logistics (ISL)