Zufall Logistics Group, the market leader from Göttingen, is firmly rooted in southern Lower Saxony, northern and eastern Hesse, and Thuringia. With overland transport, air and sea freight, logistics, customs services, contract logistics and Night Express, the logistics player relies on strong regions, strong services and strong headquarters.
Credits: ZUFALL logistics group, ZUFALL logistics group/Christian Wolter/p>
The food industry is not the only sector in which regionality keeps business in tune with the times. The mid-sized logistics service provider, Zufall Logistics Group, also relies on this factor, thereby setting itself apart from its competitors. "After the founding in Kassel in 1928, we originally expanded to Hesse," reported Sven Kollbaum, an authorised signatory of the company, who is responsible for sea freight business at Zufall. The markets in southern Lower Saxony, eastern Hesse and Thuringia were gradually added.
"We've since been active in the heart of Germany," said Kollbaum. The region is often referred to as "Zufall territory" by colleagues and long-term customers. As one of the most prominent family-owned companies in Germany, Zufall is represented here with seven of its ten branches. Besides the core business of overland transport, the service portfolio also includes air and sea freight, logistics, customs services, contract logistics and Night Express.
"The branches in Göttingen, Fulda, Nohra and Haiger have long been active in commercial sea freight." Following the 2016 takeover of the Hamburg-based Team Trans, with around 25 employees, the strategic approach could have been to concentrate the entire sea freight business on the Elbe, i.e. near the port. "Sea freight is, of course, loaded at the port, but teams no longer need to be based there," explained Kollbaum. "Customers value being approached regionally," Kollbaum continued. Moreover, there is simply no compelling reason to make everything central. Instead, the motto is: "strong regions, strong services, strong headquarters."
Contrary to other companies, Zufall therefore deliberately keeps firm roots regionally: many customer relationships have existed for decades, and for the people of Göttingen and Fulda, our trucks with the blue and orange logo are now part of the furniture. According to Kollbaum, it is precisely from the branches that the regional strength and established market structure can be optimally harnessed, especially since air and sea freight business has become increasingly important at the four large forwarding locations in addition to land transport.
Long-standing regional customer relationships
To this day, the sea freight business remains part of the portfolio for the interregional market, both regionally and in Hamburg. The approx. 75 employees in this division have overseen a sharp increase in turnover, particularly for containers, but also for less-than-container-load cargo (LCL), i.e. breakbulk goods in consolidated containers and project cargo. The company does not wish to publish the exact volume this equates to in TEU (twenty-foot equivalent unit). Kollbaum: "Our goal is not to maximise the number of containers transported, but to find and retain the business that suits us."
Specifically, this means offering warehouse logistics and logistical advice in addition to the pre- and post-transportation of containers, for example. "In doing so, we also generate more turnover via additional services and more added value for our customers," said Kollbaum. A fruitful endeavour. According to preliminary figures, sea freight accounted for around 13.4 per cent of Zufall's 450 million euro total turnover in 2022. And this trend from previous years is continuing. The share in business from sea freight has steadily increased from 6.7 per cent in 2016, with total turn-over growing. In 2020, it stood at 8.5 per cent, with 2021 seeing double figures for the first time at 11.6 per cent.
However, traditionally low sales margins in the freight forwarding industry mean turnover is not the only decisive factor. "First and foremost, it's about profitability," stressed Kollbaum. "It is not within the sights of many logistics companies, nor capabilities of shipowners, to achieve what we can." This strategy has another advantage: the company is less affected by fluctuations in the rate than other companies in the industry as a result of offering a combination of services. "The sea freight rate alone takes a back seat when you are invoicing five services," explained Kollbaum.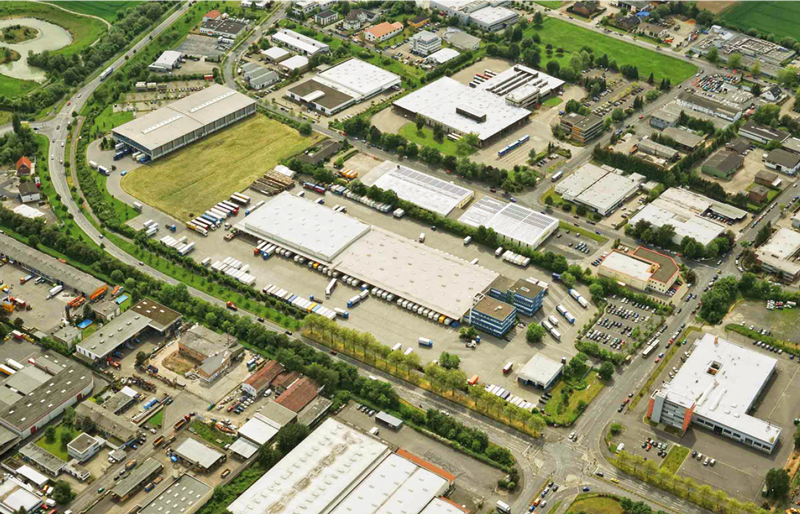 Zufall Logistics Group relies on a broad service portfolio with land transport, air and sea freight, logistics, customs services, contract logistics and Night Express.
Flexibly positioned
When it comes to country focus, China comes out top for Zufall in terms of sea freight, ahead of the USA and Southeast Asia. Kollbaum is relatively relaxed about any potential relocation of production from China to other regions – for example as a result of the pandemic or possible political disruptions – for several reasons: "Since we don't have a large country organisation and have also expanded our agent network to encompass different areas in recent years, we are very flexible and can adapt quickly to our customers' other production sites. Cross trade shipments, for example from India to the Persian Gulf, could also be good business."
Flexibility in the service portfolio is crucial too. Whilst overland transport remains the core business with a share of over 50 per cent, the weight of business areas such as sea freight is increasing. It is worth noting that ten years ago, land transport made up just over 70 per cent. Kollbaum: "That's why it's important to offer other services such as customs services, air freight, contract logistics and Night Express, as well as to rely on our entire range of services and our expertise." As a result, the company is now much more broadly positioned with several pillars.
This also applies in other respects. As opposed to the early days, it is no longer the company claims to only be strong in the regions with branches offering comprehensive services. The central units – which function as group-wide entities and strategically support and further develop overarching areas such as data management, digitalisation, human relations and sustainability – also play a key role. Thanks to remote working, this is not contingent on location, and not all teams have to work from Göttingen, where the company's headquarters were relocated in 1942/43. This is the best position for Zufall as Kollbaum sees it: "We are where the cargo and our employees are." (cb)
Zufall Logistics Group
Established: 1928
Headquarters: Göttingen
Area(s) of business: Land transport, air and sea freight, logistics, customs services, contract logistics and Night Express
Branches in Germany: 10
Shipment volume: 5.25 million shipments (2021)
Employees: 2.224
Turnover: 450 million euros (2022, preliminary figure)