We are living in challenging times, and companies in Germany, Austria and Switzerland are feeling the effects of this. There are even rumours behind closed doors that we are sitting on a powder keg, so to speak. One thing is certain, though – following the latest developments, logistics experts have gathered experience that is now being incorporated into very specific solution strategies.
Credits: ISTOCKPHOTOS/GIVAG/CMANNPHOTO, RÖHLING LOGISTICS (2x)
D-A-CH – this acronym not only links Germany, Austria and Switzerland, it also represents more than 100 million people who collectively generate an economic output of more than USD 5 trillion per year. Coupled with versatile technical expertise, strong industrial influences and a high level of innovation, these factors make this common economic area one of the most significant and prosperous regions in the world. This is probably why, at first glance, the similarities that these three countries share in terms of language, lifestyle and culture appear to be quite striking. However, they are also significantly different, as the following remarks by logistics experts from Germany, Austria and Switzerland demonstrate.
Markets are "only partially compatible"
At the beginning of September, Bremen-based logistics company Röhlig Logistics, which has a total of 13 offices in Germany and Switzerland and provides its customers with services in the sea freight, air freight, project and contract logistics fields, established a branch office in Switzerland, thus expanding its global network. Organisationally speaking, the Swiss branch is affiliated with the German company. "The D-A-CH region has enormous market potential, which we have successively built up and expanded from Germany in recent years," explained Dirk Schneider, Managing Director at Röhlig Germany, also responsible for business operations in Switzerland. On the sea route, Hamburg, Bremerhaven, Rotterdam and Wilhelmshaven are the most important transport hubs. In the air freight sector, Röhlig operates through its own hub at Frankfurt Airport. The newly formed Swiss organisation, headed by Fiorella Orsetti, also uses Zurich and Basel airports to handle time-critical shipments for local customers as quickly as possible.
In his dual role, Schneider has identified significant differences between Germany and Switzerland: "The two markets are by no means identical and are only partially compatible. In Germany, for example, our business focuses on the automotive, chemical and consumer goods sectors. In Switzerland, in addition to chemicals, mechanical engineering and pharmaceuticals dominate". Furthermore, the exchange of goods with Switzerland involves different customs procedures, as the country is not part of the EU.
Air freight services are an important part of what Röhlig Logistics has to offer.
"We're still struggling with interrupted supply chains in both sea and air freight," the manager stated, regarding current global events. Conversely, he also reported that demand for the company's contract logistics services has increased significantly in recent months. "Before Covid emerged, we could plan the transit times of many products relatively reliably. Today, for example, many shipping companies' scheduling reliability is less than 40 per cent. This has led to an increasing number of customers creating their own "buffer stocks", with our help, to minimise their risk," Schneider explained. "Overall," he added, "the developments over the past two years have meant that our day-to-day business has experienced a surge in the number of video conferences held and that, due to the growing uncertainties in the market, those responsible for operations have to come into physical contact with each order much more often than before in order to ensure the same quality of service."
Service providers without seaports
The new bremenports representative in Vienna, Claus Hansen, who brings many years of experience thanks to the management positions he has held at Maersk Line and Rail Cargo Austria, is also worried about the current global situation. "The Austrian market is currently fraught with uncertainty, especially among small and medium-sized companies," he said, and went on to explain that although Austrian industry increased its turnover by about 28 per cent to EUR 280 billion in 2021, about 78 per cent of this was generated by the country's 250 largest companies alone. "However, if you assume that there are around 80,000 industrial companies in Austria, you can probably imagine how tough it is for the remaining 79,750 to survive at the moment," Hansen added. He does see a major advantage in the broad positioning of industrial activities in Austria's nine federal states. "Upper Austria is dominated by iron ore, steel and chemicals, Salzburg by the electrical, wood and paper industries, Vorarlberg by the textile industry, and Styria largely by the motor vehicle industry, to name just a few examples. Therefore, in difficult times, the load is borne by several entities," Hansen continued.
The fact that Austria has no seaports of its own and that the domestic economy is therefore dependent on the ports in neighbouring countries is something the Dane sidesteps with a smile. "In return, we have a strong domestic network with well-developed roads, an excellent range of rail services and terminals that have continuously increased in efficiency in recent years." With this in mind, Hansen indicates that, in Austria, rail's contribution to land freight transport has recently risen to 30 per cent, which puts it not only ahead of Germany, but also at two-thirds higher than the EU average. "Nevertheless," he added, "we want to shift even more freight to rail in the long term and be able to achieve our climate targets, this contribution must be increased to at least 40 per cent." He sees Bremen's ports as the perfect partners for the Austrian economy. "In Bremerhaven alone, there are five kilometres of quay space and 41 container gantry cranes," Hansen emphasised. "Theoretically, up to 14 large ships can be processed there at once." He also attested to the growing importance of JadeWeserPort in the coming years: "When I look at the major container shipping companies' construction programmes, it will probably be difficult to create sufficient port capacities for them in the future. With Wilhelmshaven, the North Range definitely has another ace up its sleeve for this development." Meanwhile he has identified the Danube ports in Linz, Vienna, Enns and Krems as important logistics hubs on the water for Austria.
Few natural resources
The Austrian capital is also home to the start-up Prewave, a spin-off of the Vienna University of Technology. As a supply chain risk management (SCRM) provider, the company has developed an artificial intelligence-based platform for analysing millions of publicly available online sources to identify risk factors such as unrest among the workforce, political uncertainty, financial or legal problems, or the impact of the Covid-19 pandemic. Companies can use this to monitor their supply chains in real time and react promptly if a problem arises. "We already have around 1,000 customers using this technology in the D-A-CH region – from Volkswagen and BMW, to PWC and Zurich Insurance, to TÜV Süd and Dr. Oetker," stated Harald Nitschinger, Prewave co-founder and managing director.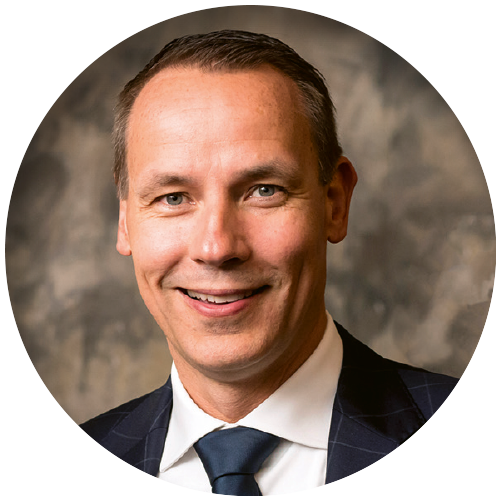 "The D-A-CH region has enormous market potential."
Dirk Schneider, Managing Director, Röhlig Deutschland
"Many shipping companies' scheduling reliability is less than 40 per cent" – Dirk Schneider.
Credits: RÖHLING LOGISTICS, PERTWIESER, CLAUS HANSEN, PIXABAY/MASTERTUX
For Nitschinger, the D-A-CH region is not only known for its high-performance industrial manufacturing, but also for the large number of medium-sized companies that have established themselves as 'best players' in their markets. This concentration of expertise has contributed to the development of an export market for high-quality special products in the automotive industry, manufacturing and more. Simultaneously, however, the region barely has any natural resources or raw materials of its own. "And this is exactly what makes it vulnerable to natural disasters, pandemics or other catastrophes that interrupt global supply chains. The last few months have clearly shown this," Nitschinger explained.
With this in mind, Prewave is looking to bring its platform into the next phase quickly and create solutions that cover the entire risk lifecycle of supply chains. This includes, for example, analyses of the risk of natural gas dependency or to identify possible vulnerabilities as part of the Supply Chain Act, which will come into force on 1 January 2023, and to identify the appropriate courses of action.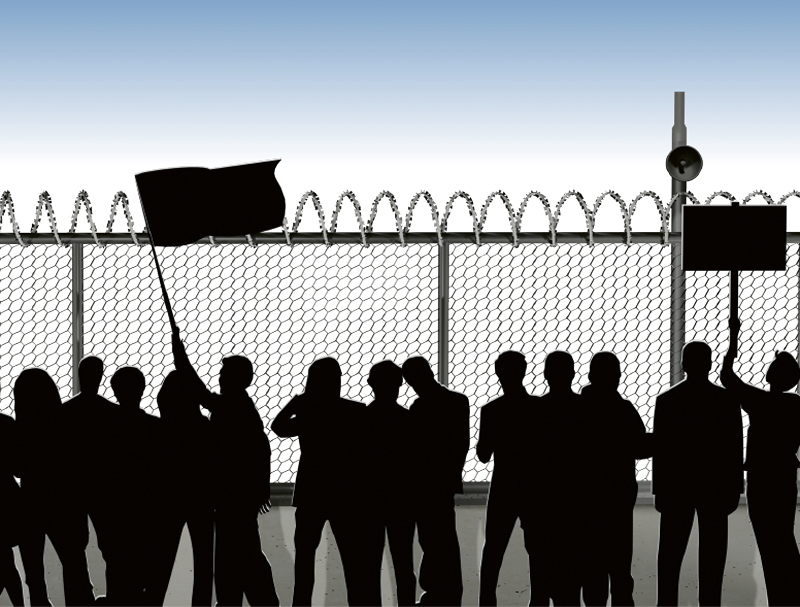 Unrest among the workforce is just one of the many risk factors that Prewave evaluates using its AI-supported platform.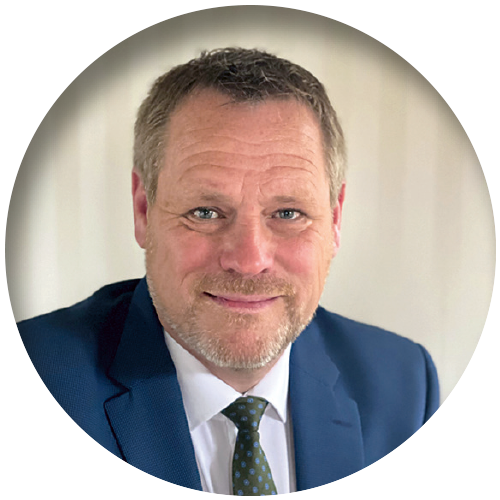 "We want to shift even more freight to rail in the long term."
Claus Hansen, bremenports representative in Vienna
Linz is the largest port on the upper Danube. Around three million tonnes of goods are handled there each year.
Credits: PREWAVE, KÜHNE+NAGEL (3x)
Strong supply chains in challenging times
International logistics service provider Kühne+Nagel (K+N) has over 13,000 employees and 129 locations in Germany. Headquartered in Schindellegi, Switzerland, the company focuses on sea and air freight, contract logistics and overland transport. "Weeks of Covid-related restrictions have put pressure on supply chains worldwide," said Holger Ketz, chairman of the K+N management board in Germany, speaking about the tense situation in recent months. "This already complex situation has been further exacerbated by the Russian attack on Ukraine." However, he did emphasise that the impact so far has been minor, with Russia and Ukraine accounting for less than 2 per cent of total group sales before the war. "With the closure of Russian airspace, however, freight routes between Asia and Europe had to be rescheduled at short notice and custom transport services had to be identified at additional expense. Of course, this had and still has an impact on our logistics in the region," added Ketz.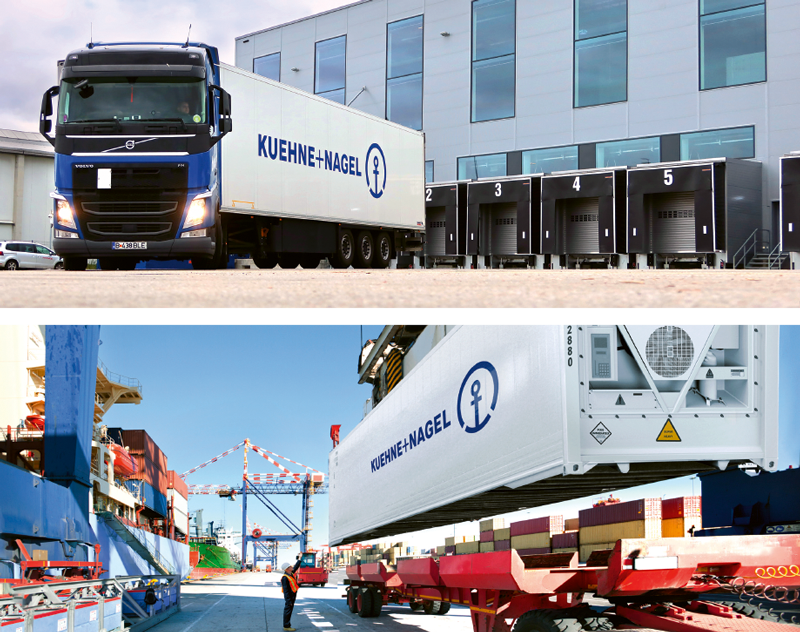 Kuehne+Nagel also faces new challenges every day due to interrupted supply chains and the lack of planning certainty that comes with it.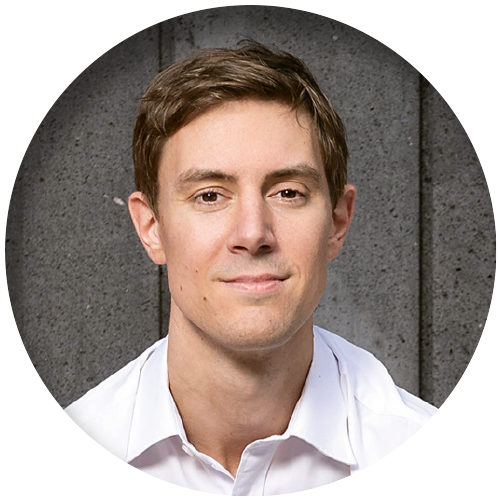 "… this is exactly what makes the D-A-CH region vulnerable to natural disasters, pandemics or other catastrophes."
Harald Nitschinger, Co-Founder and Managing Director of Prewave
The far-reaching effects of the war are now becoming increasingly clear, especially due to the sharp rise in crude oil and fuel prices. The import ban on wood from Russia and Belarus has also led to a shortage of goods. Similarly, he said, the availability of steel and steel wire is limited. "As both materials are needed to make pallets, there are shortages both there and for manufacturing wire mesh crates. Moreover, due to the lack of truck drivers from Ukraine, Russia and Belarus, the transport of material and pallets from and to the region have been delayed," Ketz concluded. Dealing with the lack of planning certainty is also particularly challenging for his company. "Whereas we could rely on ordered goods being available at the agreed time in the past and could plan our capacities accordingly, we are now confronted with considerable uncertainty. If supply chains no longer function seamlessly, it's much more challenging to optimise capacity, for example in air and sea freight," clarified Ketz.
KN has taken a variety of measures to allow them to respond to this development in the best possible way. "We are now increasingly orchestrating our logistics services across all modes of transport. When delivery bottlenecks are common, many customers don't care how the goods are transported – they just want them to arrive on time," said Ketz. "We're countering this, among other things, with the multimode quotation on our My KN online booking platform. We're also making two additional 747 freighters available to our airfreight customers at the end of the year to meet the increased demand". In general, however, Ketz believes that despite the tense situation right now, the tip of the iceberg has been overcome, so that logistics and supply chains are on an albeit long road to recovery. (bre)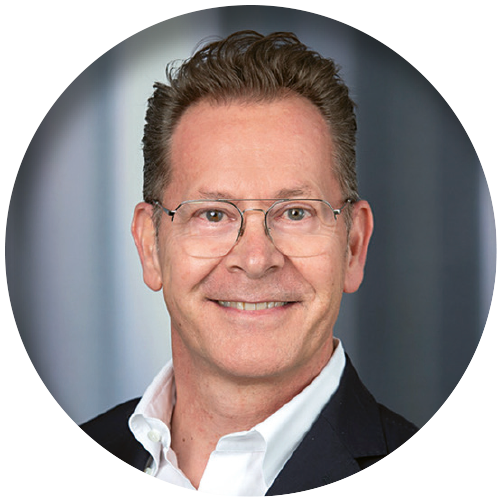 "When delivery bottlenecks are common, many customers don't care how the goods are transported – they just want them to arrive on time."
Holger Ketz, Chairman, K+N management board, Germany