Hellmann Worldwide Logistics adopted the "agile working" mindset just under three years ago – the Osnabrück-based logistics service provider does not see working this way as a short-term strategy.
Credits: Hellmann Worldwide Logistics (x3)
Tobias Heuser, Head of Digital Products at Hellmann, almost guides his company and staff along the way and sees the "agile working" mindset, which emerged in software development at the beginning of the 2000s, as the perfect way for the company to adapt to changes as quickly as possible and to establish itself successfully on the market. "We initiated our agile transformation in 2020, in order to improve our quality, with a department of around 20 employees," Heuser explained. "Today, about 150 employees from various departments are involved, and it feels great, even if the road is rocky sometimes." The company quickly adopted the motto "Sooner – Safer – Happier". "This means that we want to build better software, increase our delivery speed, make our range of services even safer and make both our customers and our employees happier," he added.
During the agile transformation process, the needs of both internal and external users, among other things, are examined regularly. For example, Hellmann invites customers and employees from all over the world to a virtual meeting every fortnight, with the aim of discovering together how various digital solutions can be optimised. Furthermore, such meetings are important for testing the solutions the company develops promptly, in a real world situation, and then for changing tack if necessary. The agile teams at Hellman consist of a maximum of ten employees from different areas of the company, which allows them to approach a project's specific problem from as many angles as possible. "The teams always include a product owner, an agile coach and several developers," Heuser clarified. "The product owner is responsible for efficacy, the agile coach for efficiency in the team. The developers can be a software developer, a business analyst or a UX designer from our Digital Unit, depending on the task." Heuser likens the cross-departmental cooperation within these teams to the dynamics of a football team. "Different players on the pitch have different roles and responsibilities, as do the teammates here, who cover different tasks that should ultimately lead to a successful overall result."
No working through specifications
The methods and speed with which the teams work to identify solutions is equally important. To achieve this, Hellmann uses four types of virtual meetings – "Daily", "Sprint Planning", "Sprint Review" and "Sprint Retros". While the daily meetings only last for up to 30 minutes, the other three take place every fortnight and can last up to four hours. "In these regular meetings, we don't just work through the specifications for months on end like we used to," explained Heuser. "Rather we monitor our direction early on, look for possible dead ends through customer-oriented software development and keep the team's motivation high." The company's non-hierarchical discussion culture also contributes to this. So far, this has not only proven to be a "real invitation to co-optimise", it also encourages team members to share their views without fear of reprisal. The idea of open corporate communication is also visible in how the Hellmann's headquarters is laid out. It contains a granary, dating from 1934, that has been converted into an innovative office concept. "Speicher 3 is a meeting place with an open staircase and doesn't have a conventional reception area," Heuser explained. "It's here where employees meet in a welcoming atmosphere for cross-departmental communication."
View of "Speicher 3" at Hellmann headquarters in Osnabrück. Open corporate communication is practised here.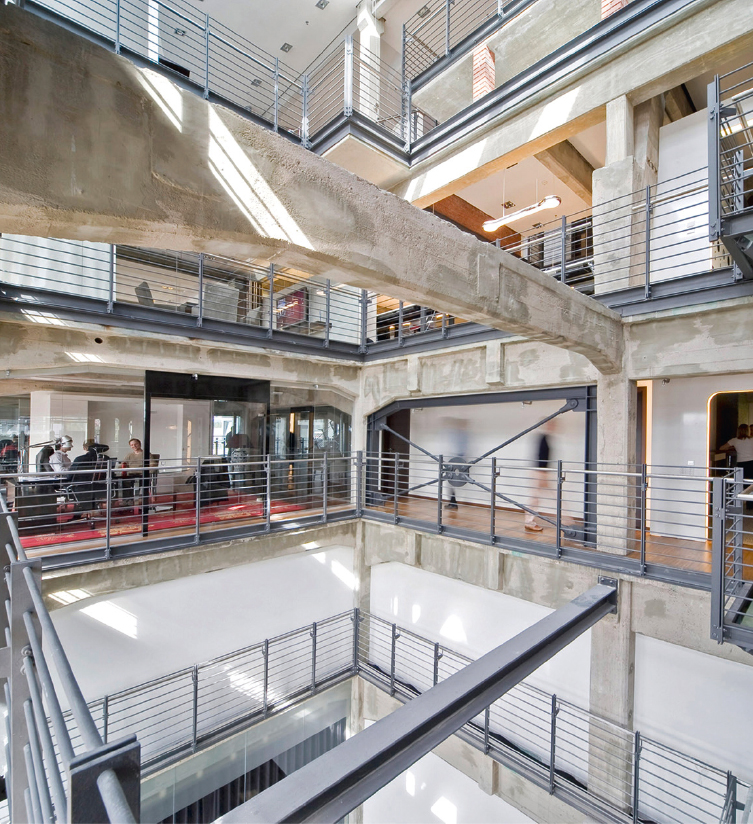 On the road to success with "Smart Ocean" and "HITS"
Hellmann's progress thanks to agile working is clearly demonstrated by their use of the quotation tool "HITS" and the tracking tool "Smart Ocean". "HITS" is a software for submitting air or sea transportation estimates to customers. The agile way of working ensures that all processes are carried out uniformly and that the extent to which user needs are satisfied is checked fortnightly by feedback loops. "The HITS digital product has been very well received and is reflected in a significant increase in the completion rate," Heuser explained. With "Smart Ocean", on the other hand, Hellmann has succeeded in optimising its software for tracking sea freight containers in a continuous coordination process with the customer. This is shown, for example, in the container tracking function – regardless of which service provider is carrying their freight. The customer wants to manage their logistics using a single web interface instead of having to use a plethora of applications from different providers.
With this experience under their belt, agile working has proven to be an important and correct step for Heuser to further professionalise Hellmann's existing digital unit. In preparation for the launch in 2020, external digital consultants such as Etribes were brought in and, with their help, internal "Agile Coaches" were gradually appointed. "As I believe in lifelong learning, I'm firmly convinced that our agile journey will never end – there will always be new technologies and new ideas that require a company to rethink its processes and thus evolve. I can't say how we'll get to our destination," said Heuser with a wink, "as agile working is open-ended in nature, but we'll get there." (bre)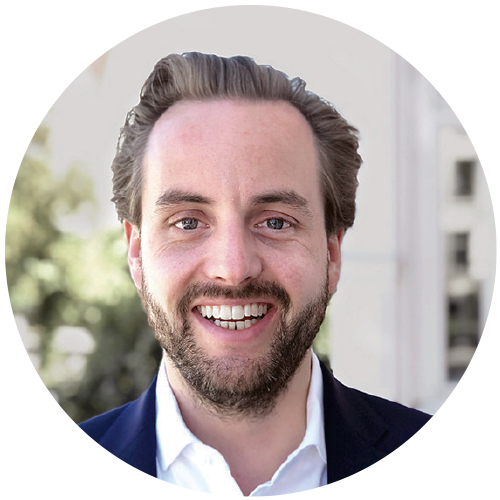 "Our agile journey will never end."
Tobias Heuser, Head of Digital Products at Hellmann
Hellmann Worldwide Logistics
Founded: 1871
Main products: Airfreight, seafreight, road & rail, contract logistics
Employees: over 12,300 in 264 branches worldwide
Headquarters: Osnabrück
2021 Turnover: EUR 4.07 billion