The fears were huge. But how has Brexit actually affected trade and logistics so far? And how have companies positioned themselves for it?
photos: Cuxport GmbH, Cuxhaven, iStock/STILLFX
What is going to happen, when, and how? For a long time, these were probably the three questions that preoccupied logistics professionals in particular. Companies, including the shipping company DFDS and the logistics company L.I.T. from Brake, had to prepare themselves for a situation that was hardly foreseeable until Brexit had actually come into force.
In the meantime, the British exit from the European Union is history. After more than half a year, one thing is certain in any case: in the trade of goods between the EU and Great Britain, nothing is the same as it was before. One example is the urgent appeal by British lorry drivers. In June, the Road Haulage Association (RHA) warned in a public letter to Prime Minister Boris Johnson: "Critical supply chains are breaking down due to a significant shortage of truck drivers."
According to the RHA, there was a shortage of around 100,000 drivers in July. Even though there were too few truck drivers in the UK before Brexit, the situation has worsened significantly since the country left the EU.
A survey of northern German companies by the Chamber of Industry and Commerce (IHK Nord) also raises fears of worse things to come: despite the post-Brexit rules of the Trade and Cooperation Agreement (TCA), trade between the UK and northern Germany has been significantly weakened by the customs declarations and controls now required, it says. According to the report, 37 per cent of respondents have reduced or temporarily suspended business with the UK since 1 January this year to await economic developments. An improvement is not in sight. 46 per cent do not expect any recovery to take place within the next twelve months.
Prepare well and seize opportunities
DFDS and L.I.T. can also confirm the challenging situation on the British side, but optimism prevails in both companies. "We have used Brexit as an opportunity by continuing to offer our customers the same service and, for example, taking on all the necessary customs activities," reported Klaas Lange, Business Development Director at L.I.T. Speditionsgesellschaft. "In Cuxhaven, we have the advantage of being small, fast and agile, so we are well positioned," also emphasised Ortolf Barth, Route Director at DFDS.
For the ferry company, the route to/from the United Kingdom accounts for more than 50 per cent of its business with continental Europe. Accordingly, it was clear that the best possible preparation was essential. "The fact that Brexit was postponed three times meant that we were really well prepared in the end," Barth continued. Consequently, two employees were exclusively occupied with Brexit customs preparations. "Our webinars on this topic were particularly well received by customers."
Another advantage proved to be that only a small amount of cargo was booked for the initial departures after Brexit. "We were therefore able to test the systems on a low load at the beginning," the route director recalled. At the start, problems were sometimes encountered with the required customs documents because, for example, the wrong port of export was entered. "Fortunately, everyone involved, including the customs authorities, cooperated very well.
In the meantime, the ships from Immingham to Cuxhaven are well utilised. Several elements have contributed to this: on the one hand, the timetable has been optimised from five to six departures per week and, on the other hand, the adjustment of departure times. "We now always run in the evenings from Monday to Saturday, which makes it very easy for our customers to plan," explained Barth. It was important – despite all the efforts required – to change the IT. "Our online booking system 'Myfreight' now queries all customs-relevant data, which significantly simplifies both the export and import processes." According to Barth, in the event of delays due to customs clearance, the expansion of the space available at Berth IV in Cuxhaven has also had a positive effect, allowing for a certain degree of flexibility. And – last but not least – it is an advantage that DFDS primarily ships unaccompanied trailers. "We are therefore not feeling the driver shortage on the British side quite as much."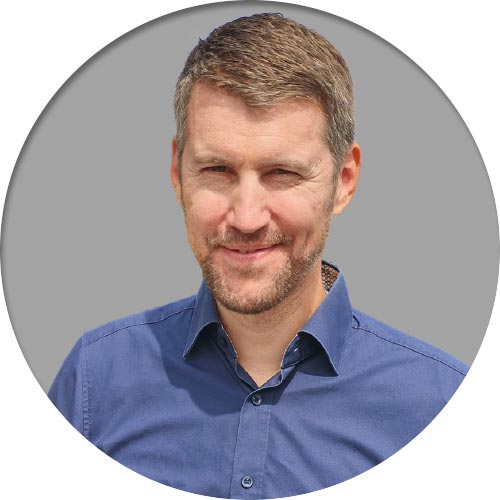 Ortolf Barth,
Route Director DFDS

DFDS
Founded: 1866
DFDS freight shipping headquarters in Germany: Cuxhaven and Kiel
Business segment: international shipping company
Fleet: 55 vessels
Transport volume p. a.: 200,000 cars, 50,000 trailers and containers, 7,000 tank containers, 250,000 tonnes of general cargo, attended transports and project load
Staff: approx. 8,000
Turnover 2020: 14 bn Danish kroner
Following Brexit, processes among all those involved, including the customs authorities, first had to settle down again.
Positive signals from Great Britain
Barth believes that some fears are exaggerated, for instance with regard to the European automotive industry, whose supply chains have included companies from the United Kingdom for decades: "As far as Brexit is concerned, there is light and shade. For example, while Honda is ceasing production, other carmakers have announced plans to expand production of electric vehicles in the UK. Nissan Motor is planning to build an electric vehicle battery plant on the island, and Stellantis, the result of a merger between the Fiat Chrysler and Peugeot groups, plans to invest in a plant specialising in electric vehicles.
This is good news for the British economy and DFDS, as well as for the freight forwarder L.I.T. – with around 15,000 shipments to the United Kingdom per year for almost all well-known car manufacturers. Therefore, the logistics service provider also prepared for Brexit early on – "from the second quarter of 2020 specifically, and prepared for the worst case scenario," Lange recalled. As for DFDS, the postponements also helped L.I.T. to cope well with the changeover.
"Our project team responsible for Brexit has implemented a Brexit Tower, which we use to handle all customs formalities for our customers with specially trained staff," the business development director stated. Previously, individual processes had to be defined primarily, for example, by when specific customs documents had to be available, and these had to be coordinated with the respective customers. Although this was not technically difficult, it was very time-consuming. "In the end, the decisive factor was that, in addition to transport, we also take care of the complete customs formalities," explained Lange. "Customers have accepted this very well and we have not suffered any loss of volume."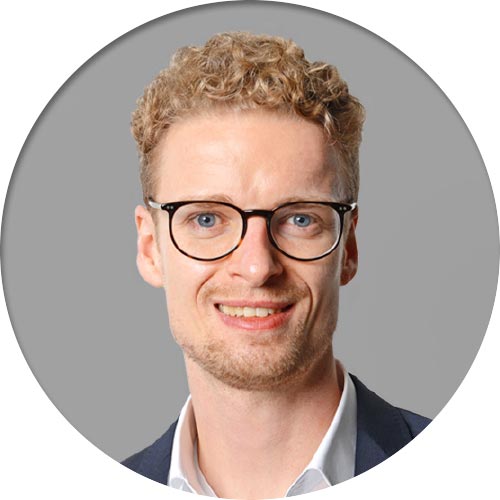 Klaas Lange, Business Development Director, L.I.T. Speditionsgesellschaft

L.I.T. Speditionsgesellschaft
Founded: 1988 Headquarters: Brake Business segment: Air and sea freight, warehouse logistics, fleet management, staff logistics and IT services Fleet: 1,100 trucks, 2,000 swap bodies, 700 trailers Locations: 66 in 14 countries Staff: over 3,000 Turnover 2020: 438 million euros
In the long term, the availability of truck drivers in the UK will be one of the biggest challenges.
Travel restrictions as an obstacle
In the meantime, the biggest challenge is no longer customs clearance, but the restricted freedom of travel. "The residence permit now required is problematic. England is dependent on skilled workers from Eastern Europe, and many no longer want to go there," stated Lange. "The labour market has lost its attractiveness due to the administrative burden, and the availability of skilled workers will be the limiting factor in the medium term."
L.I.T. is therefore trying to reduce its dependence on external partners by strengthening the transport chain phys-ically and administratively with its own assets. "Not everyone, especially small transport companies, can or wants to do this, especially as the economic recovery means that the demand for cargo space in the intra-European transport market is very high. For us, the UK continues to be a very interesting market that we intend to develop specifically and in the long term." To achieve this, the haulage company is relying on support from Germany. "The administrative effort is significantly higher, and especially in January and February it was difficult because, in some cases, even large forwarders were not prepared. After a short start-up phase, however, everything has settled down well." (cb)