As the crow flies, the two capitals Abu Dhabi and Riyadh are less than 800 kilometres apart. But in many senses, the United Arab Emirates (UAE) and Saudi Arabia are two separate worlds. This is also reflected in how people do business.
Credits: PIXELFIT, TO SHIPPING, PRIVAT
As Managing Director of Transport Overseas Shipping, Christian Weber has been working in the Arab world for many years. He travels to Dubai several times a year, as his company – which has been operating as a shipbroker and liner agent since 2019 – has a dedicated office there. As a result, Weber knows the Gulf states very well indeed, pointing out that "The United Arab Emirates is often lumped together with Saudi Arabia. But if you look more closely, you will realise that they are two completely different countries with totally different corporate cultures. The UAE is considerably more westernised than its western neighbour." This is a view backed up by Jörg Seifert, who has been working as a corporate lawyer in the UAE since 1997 and who heads the European department of local law firm Al Sharif Advocates & Legal Consultants. Seifert emphasises that the UAE has changed so rapidly in recent years that many business guides are already out of date. For example, many guides to the UAE place considerable importance on designer labels in business attire, but Seifert feels that this no longer applies. "Of course people dress to impress, but as long as you don't turn up in a worn-out confirmation suit, but rather a normal suit and tie, there is nothing to worry about." He also advises not to press as firmly when shaking hands as you would in Germany and to make sure that you hand over your business card with your right hand, as the left hand is seen as being unclean in the Arab world." By the same token, he reminds us that the importance of the handshake has decreased significantly since the start of the Covid-19 pandemic
Different yardsticks
Both experts also recount similar experiences of the UAE when it comes to aspects such as patience and tact, as well as the importance of someone who can open doors. Weber recommends always staying calm and collected in negotiations and when dealing with postponements. "In the UAE, impatience is seen as a sign of weakness," he remarks. Seifert also highlights the different yardsticks that are applied when it comes to punctuality. "If you arrive just two minutes late to a meeting, the secretary may turn you away on the grounds of tardiness, whereas Arabs can get away with being more than half an hour late." Weber also advises that you approach potential business partners with as much flexibility as possible and avoid seeing the UAE as a single homogeneous entity: "The UAE is not always the same. Here, too, there are big differences. Even in Dubai, you may well encounter business partners who are like chalk and cheese. After all, 1.6 million of the city's two million inhabitants are foreigners from all over the world – with a mere 400,000 to 500,000 Emiratis."
Seifert recommends that companies thinking about doing business here build up a personal network of contacts in the region, such as through chambers of commerce abroad and agents. With this in mind, Weber and his associates decided to set up a dedicated office several years ago, allowing them to show their face in the country for extended periods several times a year. "It takes more than a few phone calls and emails to establish trust with potential business partners. Instead, a series of personal conversations is required, especially as our German mentality of getting straight to the point is not very well received here," says Weber. He, too, can confirm that a regional advocate is never a bad idea, especially when it comes to getting the ear of more senior executives.
Calls for equality
Both men are also pleased to see the growing importance of women in the country. "Huge progress has been made here in terms of equality," attests Seifert. This is not just a subjective opinion, as demonstrated by the Global Gender Gap Report published by the World Economic Forum (WEF); here, the country is described as "leading the way in terms of promoting gender equality in the Middle East". What's more, Forbes Magazine included 23 women from the UAE in its list of the most powerful businesswomen in 2020, more than any other country.
However, flowers for the lady of the house are not recommended as a present for hosts in the UAE. "The best option is to bring something from your home region. But it doesn't have to be a genuine German-made cuckoo clock," says Seifert with a smile. German wine and chocolate liqueurs are also not a good idea, along with products containing pork; the former contravene the local prohibition on alcohol, whereas the latter is not halal. "We often give our business partners presents featuring the Town Musicians of Bremen. Children's books that recount the fairy tale have always been particularly popular. This is because Emiratis value family, especially their children – who are regarded as a cornerstone of the future," explains Weber. He also points out that these presents represent an excellent opportunity to introduce Germany, Bremen and yourself, thereby laying the groundwork for informal, non-business related con-versations. In a similar vein, he has identified another topic that has often led to interesting small talk: "Emiratis love talking about fast cars – and about the ability of drivers in Germany to hurtle along the motorway with no speed limit. After all, the speed limit in the UAE is 130 km/h." (bre)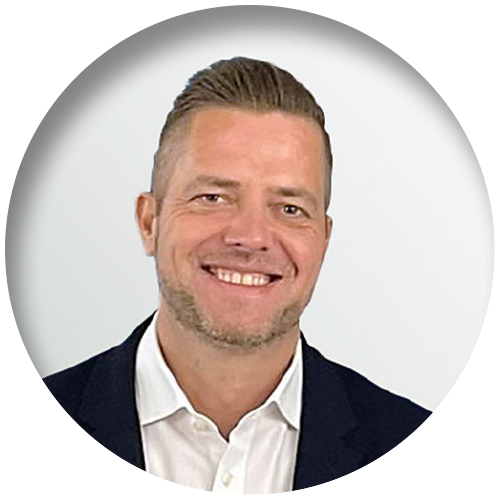 "Emiratis love talking aboutfast cars."
Christian Weber, Managing Director at
Transport Overseas Shipping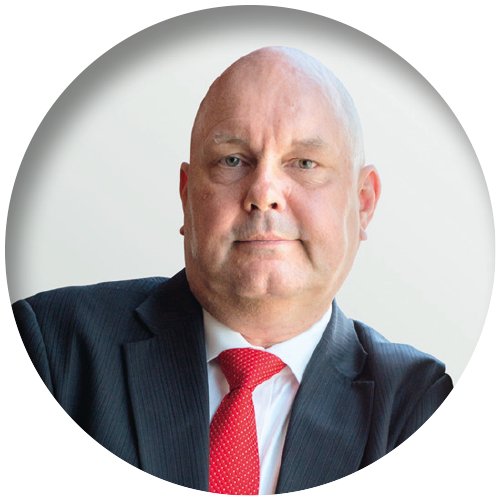 "Huge progress has been made in terms of equality."
Jörg Seifert, Corporate Lawyer,
Al Sharif Advocates & Legal Consultants