More and more workers find a four-day week appealing. However, scepticism among employers exists in many areas. Andreas Hohnke, Managing Director of Cargo Truck Direct, and Volker Tschirch, CEO of AGA Unternehmensverband, a leading employers' association in northern Germany, explain their points of view, including the accompanying issues of lack of skilled workers and quality of life.
Credits: Cargo Truck Direct, AGA Norddeutscher Unternehmensverband
LOGISTICS PILOT: Some companies are considering introducing a four-day week with no reduction in salary. Is this a working model that has a future in the logistics sector and beyond?
Andreas Hohnke:
Yes, it certainly has a future as a way for companies to position themselves better when competing for skilled workers and for retaining their top performers. The four-day week is not the holy grail, though. It can be a powerful tool and, used correctly, it can attract skilled workers.
Volker Tschirch: The four-day week is far from being a mass phenomenon. There's a shortage of thousands of workers in logistics. For HGV drivers alone, the shortage is 70,000. The age structure – our drivers are on average older than in other occupational groups – means that this gap is growing by 20,000 people a year. Our companies demand flexibility, and young professionals also expect this from their employers. This doesn't mean necessarily that everyone wants to reduce their working hours or have a four-day week. It's more about people having the free-dom to choose how they organise their work. In many cases today, this is already happening.
LOGISTICS PILOT: What benefits can you see in this working model?
Andreas Hohnke: It's definitely an advantage for employees, as they have more free time and more time to recharge, giving the employer an employee who's more rested. In an industrialised country like Germany, which is constantly developing, just throwing more money at people doesn't always work. People need something else, and you can already see that when you look at the success of other countries. This is why we have decided to give something back to our employees – the most important thing we have in life: time. In addition, the four-day week is also a management tool in terms of productivity and staff selection.
Volker Tschirch: Where highly specialised professionals are desperately sought, but who don't want to work full-time, the offer of a four-day week or even less can prove successful – here, I'm thinking of programmers, other IT specialists or engineers. A blanket four-day week isn't a model that would work for logistics. The industry runs like a clock, so if all employees take their day off on, say, Monday or Friday, goods will be missing in the shops or in production, for example, causing the system to break down.
LOGISTICS PILOT: For you, do the positive aspects of a four-day week outweigh the negative, or vice versa?
Andreas Hohnke: We haven't felt any adverse effects so far, so the positive aspects do outweigh the negative. We had some negative effects during the test phase, though – we had initially limited the staff's days off to Mondays, Tuesdays and Wednesdays, because Thursdays and Fridays are the busiest days. However, this led to more stress on the other three days because too many people were absent at once. We counteracted this by extending the whole thing from Monday to Friday. The four-day week only works if everyone pulls together and works as a team.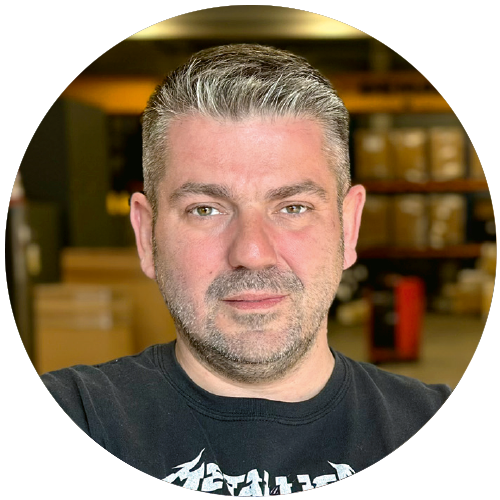 "Just throwing more money at people doesn't work any more."
Andreas Hohnke is Managing Director of Cargo Truck Direct, an owner-managed logistics company based in Düsseldorf. At the beginning of 2023, he started an eight-week test phase with the four-day week in his company and introduced it permanently starting 1 April.
Volker Tschirch:
All working time models voluntarily agreed with workers within our companies are fully justified. We oppose any statutory requirement to impose a four-day week. To meet the needs of the modern working world, we instead need the right to more flexible working time. Why, for example, does the rest period always have to be a strict minimum of eleven hours ? Workers' life models are widely diverse. For many, family commitments may make a reduction from five to four days appealing. For others, this may not be an option. The same is true for employers. Depending on the industry and tasks to be done, you simply need to have a certain number of employees working at a given time. With an ageing society, we'll all have to work for longer. We have to work hard to play hard.
LOGISTICS PILOT: If the available workforce only works four days, will that automatically lead to higher staffing needs for companies?
Andreas Hohnke: No, not necessarily, you can't say that as a general rule. We now consult on this topic and have never had a case where more staff was needed. As a rule, you can get by well with the existing staff.
Volker Tschirch: The demand for labour and skilled workers is already huge today. Automation and digitalisation can partially compensate for the lack of staff. Foregoing an entire working day per week, with the personnel costs unchanged, would be too much for many companies and their employees. This is why the decision regarding a four-day week must lie with the employer. Politicians should stay out of this and do their own jobs, by increasing the number of staff in nurseries and nursing homes to ensure a better work-life balance, for example.
LOGISTICS PILOT: Can companies of all sizes implement a four-day week in the same way?
Andreas Hohnke: This is difficult to answer in general terms because it depends on how much of the company has to shut down. Furthermore, the qualification levels play an important role. Then comes the question of whether the company can go without operating for a day. In other words, can the company afford to only be available to customers on four days, or can it only operate production for four days? Or does the company have to operate or be available for five days? That needs to be examined. In the first case it's still quite simple because then not everyone's there. The second case is trickier, but you can manage it with a well thought-out shift plan.
Volker Tschirch: Companies work so differently that there is no one size fits all solution. This is why we need flexible solutions that fit the realities of employees' and companies' lives. (bre)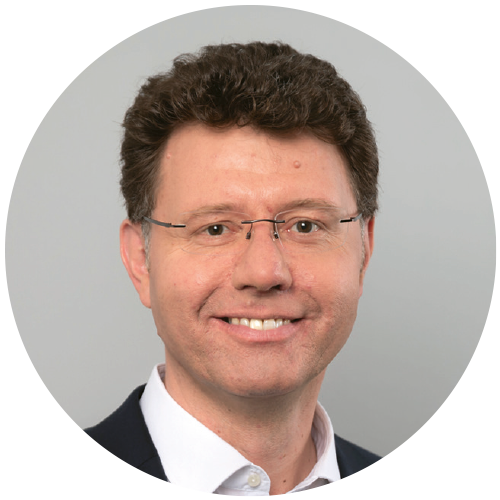 "We have to work hard to play hard."
Volker Tschirch is CEO of the AGA Unternehmensverband and alternating chairman of the administrative committee of Federal Employment Agency in Hamburg.