Singapore – living up to its title as the Lion's City. The metropolis is also one of four major economies comprising the 'Tiger States' in Asia, marked by exponential economic growth in the second half of the twentieth century. It therefore comes as no surprise that the city-state is considered an apex player today – especially when it comes to finance and global trade of goods.
Photos: iStock/baona, istockphoto/primeimages,
CMA CGM, Nippon Express Global Logistics,
Symrise
Boasting a network of 26 bilateral and regional free trade agreements, Singapore has a sure foothold within the global economy. Furthermore, the country is one of the most valuable trading partners in Asia for German companies. "Singapore is Germany's largest export destination in Southeast Asia. Bilateral trade of goods amounted to around 11 billion euros in 2020," notes Laurence Bay, Ambassador of the Republic of Singapore in Berlin.
According to the German Federal Foreign Office, exports from Singapore amounted to around 4.7 billion euros and German exports to Singapore came to around 6.1 billion euros in 2020. In line with these figures, Laurence Bay points to the favourable conditions within the city-state and to the more than 2,000 German companies operating there. In addition to the significance of being the third-largest petrochemical refiner in the world, he sees the port of Singapore as a key guarantor of the Southeast Asian country's economic success: "With its connections to 600 ports in over 120 countries, it is not only the second-largest port in the world (after Shanghai, editor's note) but also a key node in the global supply chain and a crucial part of our international connectivity. With limited land and no natural resources, our global maritime hub status is a sheer necessity for economic survival," explains the ambassador.
To preserve its maritime dominance, Singapore plans ahead of demand. This includes the development of the Tuas Mega Port, which has been under construction since 2015. "When completed in the 2040s, it will consolidate all container port operations at a single location and be capable of handling up to 65 million TEUs per year – almost double our current capacity. Consolidating all container-handling facilities at Tuas will significantly reduce inter-terminal haulage operations and greenhouse gas emissions," Laurence Bay asserts. He believes that the EU-Singapore Free Trade Agreement (EUSFTA), which entered into force in November 2019, will also provide a further boost.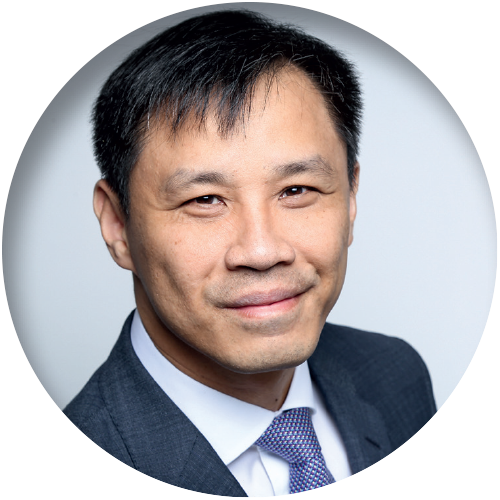 "Singapore is Germany's largest export destination in Southeast Asia."
Laurence Bay, Ambassador of the Republic of Singapore in Berlin
It is the first agreement of its kind with a member of the Association of Southeast Asian Nations (ASEAN) and regulates, among other things, issues such as the abolition of import duties and taxes, or simplified market access for service transactions.
Strategically located
But how are the services offered by the island state received by trading partners outside Singapore, especially those in the maritime sector? And what are the challenges that must be negotiated? The LOGISTICS PILOT has its finger on the pulse of the market with regard to these questions. The insights are consistently positive and are corroborated by the comments recently gathered by Laurence Bay at a meeting with top executives from several large and medium-sized shipping companies in Hamburg: "Almost without exception, they point to Singapore's global maritime and air connectivity, world-class infrastructure, political stability and business friendliness as among the chief reasons why they regard Singapore to be the premier hub in one of the world's most dynamic regions," says the ambassador.
For example, the world's largest shipping company, A.P. Moller-Maersk, currently calls at the ports of Tanjung Pelepas and Singapore with over 40 liner services (by the company's account). It makes particular use of Singapore's strategically favourable location at the crossroads of important trade routes – both for regional and global business. "Market demand from Asia to Europe in particular is high and will continue to increase in view of Christmas and Chinese New Year. The biggest challenge at the moment is to reduce the long waiting times in the congested ports caused by the pandemic," explains Sebastian von Hayn, Head of Network & Market Europe/Asia at Maersk. Against this background, he sees Maersk's end-to-end container logistics service network as a major advantage when it comes to shipping cargo globally via alternative routes and ports to ensure that the goods reach their destination with less delay than is often the case at present. On the special features of Singapore, von Hayn says: "The infrastructure and operations at the port there are world-leading. In addition, productivity is high because there is regular investment in renewing the landside and waterside infrastructure. This, in turn, reduces idle time and increases efficiency".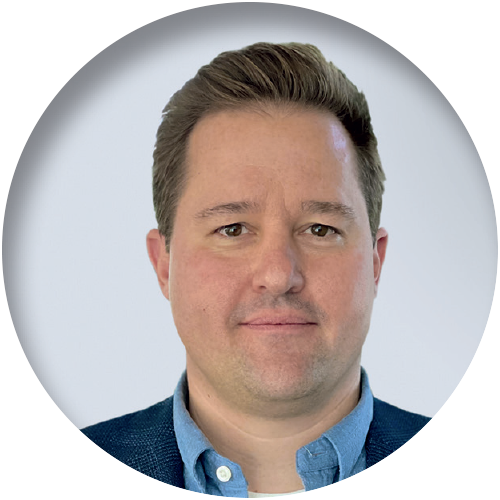 "Reducing pandemic-related waiting times in ports."
Sebastian von Hayn, Head of Network & Market Europe/Asia at Maersk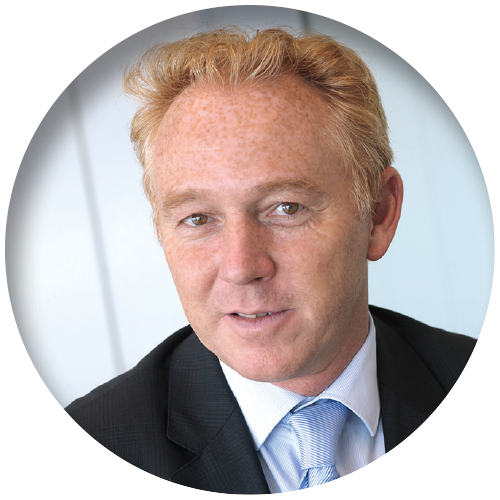 "Singapore offers a highly developed infrastructure."
Stéphane Courquin, Chief Executive Officer of CMA CGM Asia-Pacific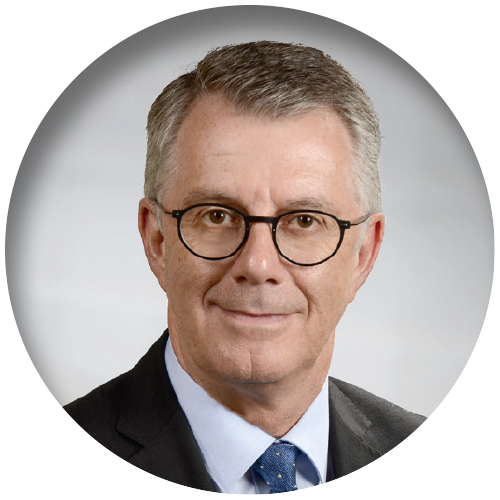 Peter Wolf, Managing Director, CMA CGM Germany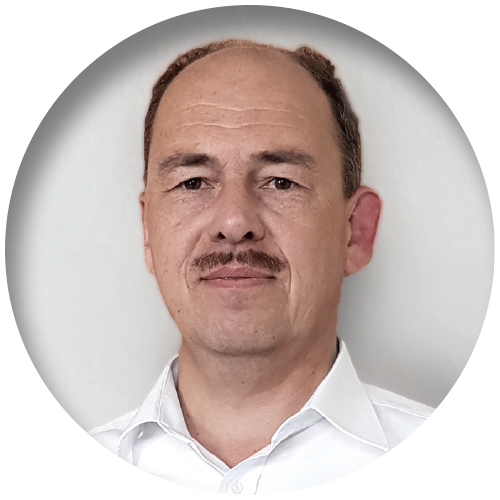 "An excellent logistics partner."
Martin Breuer, Head of Logistics Procurement at Symrise
Largest bunker port in the world
The third-largest shipping company in the world, CMA CGM, shares a similar perspective. It currently operates five liner services from Germany, two of which travel via the JadeWeserPort in Wilhelmshaven, to Singapore. In parallel, the CMA CGM-PSA Lion Terminal in the port there has an annual operating capacity of 3.1 million TEU, according to the company, and handles an average of 28 CMA CGM Group ship calls per week. Stéphane Courquin, Chief Executive Officer of CMA CGM Asia-Pacific explains: "Singapore offers a sophisticated infrastructure and a favourable business environment for carriers". Likewise, Singapore's continued pursuit of technological advancement and decarbonisation is, for him, in line with CMA CGM's commitment to advancing digital and sustainable shipping. In this context, Courquin also refers to Singapore's role as the world's largest bunker port and to an event held there in March this year on board the 'CMA CGM Scandola,' the first ship-to-ship LNG supply in Asia. His colleague, Peter Wolf, Managing Director of CMA CGM Germany, uses the topic post-haste to build a bridge to Lower Saxony: "Wilhelmshaven, as the only deep-sea port in Germany, offers the CMA CGM Group an additional opportunity to serve its biggest and most advanced LNG class."
High throughput speed and efficient customs clearance
For Symrise, the logistics connection to Singapore has become fully honed this year. Since 2003, the supplier of flavours and fragrances, as well as base and active ingredients for cosmetics, has been transporting its products from Bremerhaven to the city-state. "In the meantime, with the support of the logistics service provider Leschaco, we are shipping two to three TEU per calendar week along this route. The containers are intended for our subsidiary in Singapore and contain up to 80 individual items, ranging from raw materials, to premixtures and finished products," says Martin Breuer, Head of Logistics Procurement at Symrise. The company, headquartered in Holzminden, Germany, produced nearly 22,000 tonnes of material for local and regional customers at its two locations in Singapore last year – these are used in products such as shower gel, toothpaste or ice cream.
"Singapore is an excellent logistics partner for Symrise. What stands out to us about the port with regard to how our goods flows are handled is the high throughput speed, professional and efficient customs clearance and short processing times," says Breuer. Before things ran as smoothly as they do now, Symrise had to make a number of adjustments, especially when it came to gradually reducing its number of sea freight cargo shipments (LCL) and replacing as many as possible with FCL loads. "In the beginning, any Asia-bound delivery loads that did not make up a complete container load were consigned as LCL shipments. Besides the high-cost expenses per shipment, this also resulted in time-consuming processing every time an import was made in the destination country," explains Breuer. Following extensive checks made of the charge flows, Symrise now only sends a limited amount via LCL loads – for example, in instances when the materials being sent cannot be loaded into a container in close proximity with other loaded substances. "By doing so, we have been able to achieve considerable savings in freight costs, significantly reduce the rate of damage during transit and ensure a more predictable, well-timed supply for our subsidiary in Singapore," explains Breuer. The optimised supply chain now also serves as a model for supplying the Symrise plants based in China, the US, South Africa and Brazil.
Economic benefits from EUSFTA
Singapore also plays an important role for Nippon Express, a global logistics company, as part of its global logistics network. That is why the Japanese company, which offers warehousing and customs clearance and more alongside its onshore, offshore and aviation transportation services, has had its own subsidiary in Singapore since 1973. This location, which has served as the regional headquarters since 2012, also established the Global Sales Strategy Division/Global Key Account Sales (GKAS) in 2018. "These steps have enabled us to further strengthen both our global orientation beyond Japan and our presence in the vital intra-Asia market," explains Bipin Chinnappa, APAC Business Development Director at Nippon Express Global Logistics and Deputy Speaker of the (BLV) Federal Logistics. For him, Singapore is one of the most important distributing centres for global trade: "Singapore acts as a gateway to Asia. Whilst the country mainly exports electronics, chemical products and machines, domestic consumption is catered for almost exclusively by imports, especially electronics, pharmaceuticals and food. Ships, aircrafts and trucks are the main freight methods deployed for this, whereas rail transport hardly plays a role here".
In his view, there are a number of factors that make the island city-state particularly noteworthy for securing foreign investors. Besides low corporate taxes and a secure environment, these include the low crime rate and high quality of life. He sees the EU-Singapore Free Trade Agreement (EUSFTA), mentioned earlier in this issue, as an additional, persuasive argument for German companies to trade with Singapore. "This has already abolished customs duties on 84 per cent of all products imported into the EU from Singapore. The same should happen within the next three to five years for the remaining 16 per cent," said Chinnappa. However, due to Singapore's specific role in global trade, there is also a particular potential for risk, namely if international supply chains come to a halt for unforeseeable reasons: "As a metropolitan melting pot, the city has been particularly hit by the coronavirus pandemic. Many sectors, including the construction sector, wholesale and retail trade, as well as the hotel and hospitality industry recorded large double-digit slumps in sales," explains Chinnappa. According to Germany Trade and Invest (GTAI), gross domestic product (GDP) in Singapore fell by 5.4 per cent in real terms in 2020.
Rising from the ashes of the pandemic
Despite these temporary setbacks, the ambassador of the Republic of Singapore in Berlin is cautiously optimistic about the future of his country. "Before the COVID-19 pandemic, we had embarked on ambitious plans to be the world's first 'smart nation', build a new mega-port and advance the development of autonomous vehicles. The pandemic has delayed some of our plans, but it has not changed the direction in which we are heading. We strive to emerge stronger in the post-pandemic new normal. That's why I am relatively confident that we will see development in these areas as well as other frontiers," says Laurence Bay. (bre)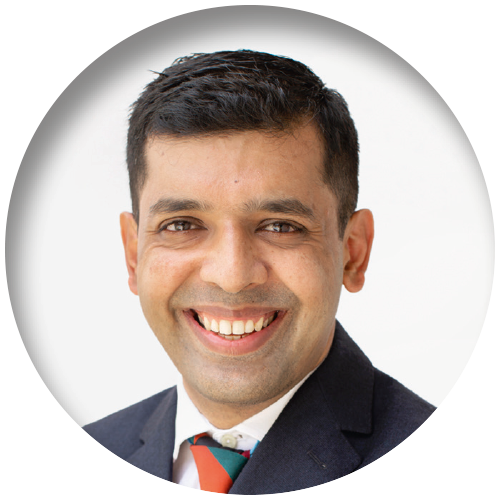 ""The city was particularly hit by the pandemic."
Bipin Chinnappa, APAC Business Development Director at Nippon Express Global Logistics and Deputy Speaker of the (BLV) Federal Logistics Association's 'Chapter Singapore'
Singapore's 'next-generation port'
The upcoming Tuas Mega Port in Singapore has been divided into four construction phases and will be the largest container terminal in the world with a total capacity of up to 65 million TEU upon completion post 2040. In addition to the physical port, Tuas Mega Port will also be a digital and automated port. Among other things, there are more than 1,000 battery-operated self-driving vehicles and a fleet of almost 1,000 autonomous cranes. During the ongoing megaproject, the plan is to successively reduce port operation in the city zone, to be ceased completely at a later date.
"The Singaporean government is investing in the future in order to meet the growing demand for container handling facilities and to satisfy the needs of mega-alliances in the process of consolidating the industry," says Er Tham Wai Wah, Chief Engineer and Senior Director Engineering & Project Management at the Maritime and Port Authority of Singapore (MPA). "Our plan, which was first announced in 2012, is to relocate and strengthen the operation of the container port to Tuas in western Singapore. The vision is to build an intelligent port for the coming generation that will increase productivity, optimise space utilisation, improve safety and heighten sustain-ability." According to MPA, the first Tuas Mega Port dock will be operational by the end of 2021, thus completing the first phase of the project. (bre)