Though production sites on the largest continent of the world maintain their prominence, there is a clear trend towards nearshoring in the textile industry. This is having a significant impact on fashion logistics and specialised service providers such as Group 7 and Fiege.
Credits: istockphoto/KucherukAndrey, Fiege, Group 7
A substantial proportion of the clothes purchased in Germany are "Made in China". That is what most people would guess, and rightly so. China is the most important country of manufacturing for our textile and clothing imports, ahead of Bangladesh and Turkey. The complexity of the logistics behind this is not quite as well-known. This is evident in the modal split, which is subject to many different influences.
Despite the longer wait times encountered with the handling and port closures – as in Shanghai a few months ago – container ships still account for the lion's share of textiles transported. However, it became clear in 2022 how quickly this parameter can change. "Last year, for example, freight train traffic between China and Europe almost came to a standstill due to the war in Ukraine," reported Hubert Borghoff, Vice President and Head of Logistics at Group 7. "That's why we have been offering more sea-air routes ever since."
Stephan Wittenbrink, Managing Director of the Fashion & Lifestyle division at Fiege, also noted that the majority of goods still come from Asia, for which sea freight is usually the cheapest and most conventional route. "Time-sensitive deliveries, in particular, are sometimes transported by airfreight, even if this only accounts for a small amount." From the port onwards, the majority of goods have historically been transported by lorry to their destination.
"However, we are seeing a shift in trend towards rail transport," said the managing director. In light of this, Fiege already offers various solutions for transportation via rail. This is mainly intermodal freight transportation, which the logistics service provider intends to further expand in the future. According to Wittenbrink, the modal split generally depends heavily on the respective product groups and the countries where the items are produced.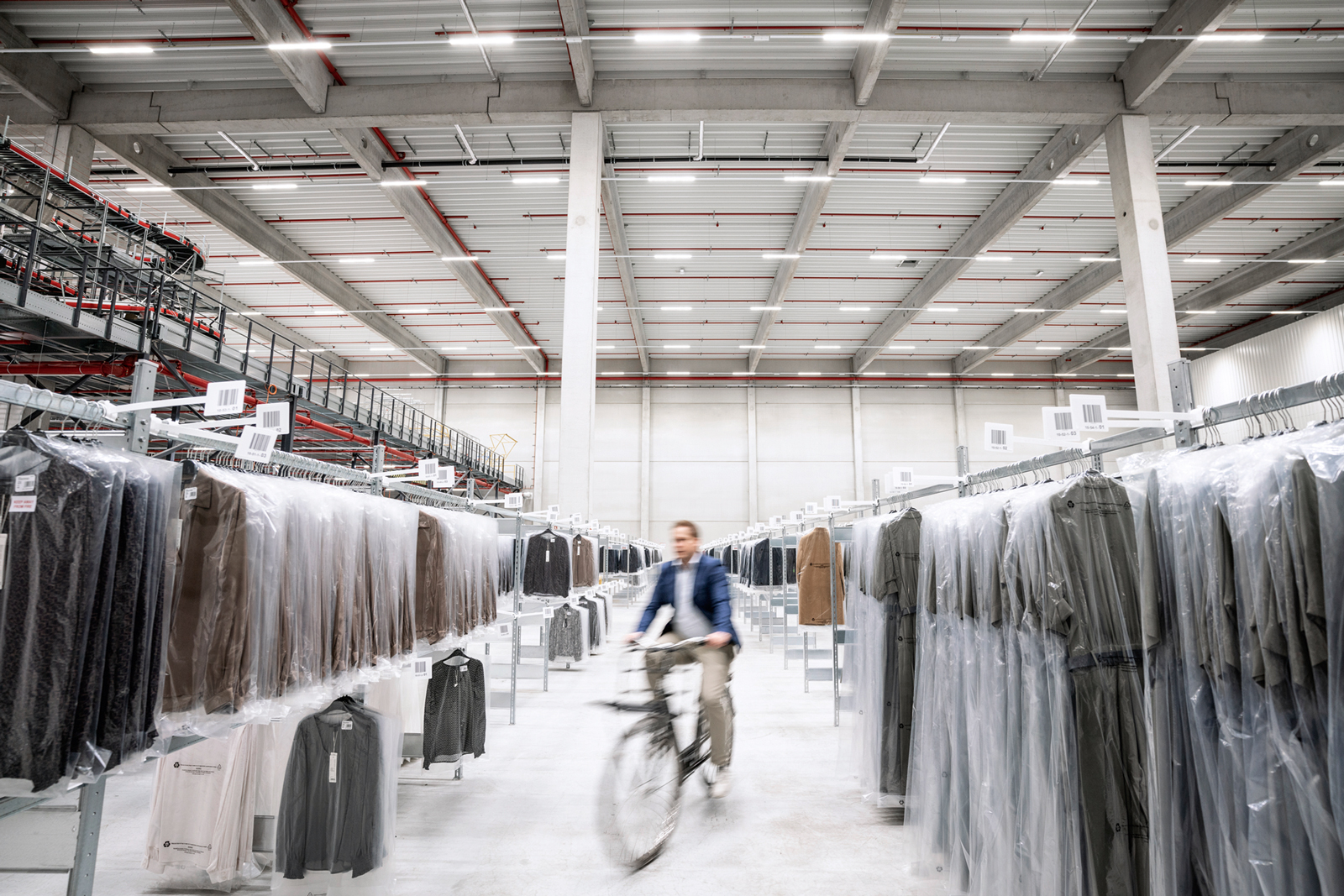 Heavy work for fashion logistics companies like Fiege and Group 7: approximately 47 items of clothing are purchased per capita, per year in Germany, of which around two-thirds are currently sourced from China.
Nearshoring is gaining prominence
Managers at both Fiege and Group 7 are seeing a clear shift in trend towards nearby countries. "Due to the COVID-19 and energy crises, nearshoring is playing an increasingly important role," argued Wittenbrink. However, in Europe as a whole, there is still a lack of corresponding capacity and – depending on the product groups – also of procurement structures. Production is currently in demand and being expanded, particularly in Turkey and Portugal. North Africa will also gain prominence as a location in the future. "However, we are also seeing the trend of orders from Asia sometimes being placed earlier to compensate for long transportation routes and possible delivery delays," reported the Fiege manager.
"Production sites in Eastern Europe, Turkey or North Africa, and the countries of Egypt, Tunisia and Morocco in particular are in high demand," added Borghoff. The logistics service provider finds himself advising more and more on customs clearance and is seeing a rise in demand for lorry traffic from Eastern Europe and Turkey. The Group 7 logistics manager also notes that nearshoring is only part of clients' strategy and that they are continuing to work with production sites in Asia. At the same time, clients increasingly requested storage capacities in order to achieve stable supply capability.
At Fiege, it is also expected that demand for warehousing capacity will rise in close alignment with the sales market. "In addition, there is an increasing focus on a balanced mix of sales channels, the key words being omnichannel and marketplaces," explained Wittenbrink. This is why the company primarily offers solutions for warehouse logistics and transportation from a single supplier across all sales channels.
Fashion & Lifestyle
division at Fiege
Established: Pooling all fashion and lifestyle activities in a separate division from the start of 2022
Locations: 9 in Germany and several in Europe, for example in Poland and Italy, as well as in Asia
Services: Focus on warehouse logistics and transport
Employees: Approx. 5,000 in Germany alone
2021 Turnover: Approx. EUR 250 million in Germany, EUR 560 million in Europe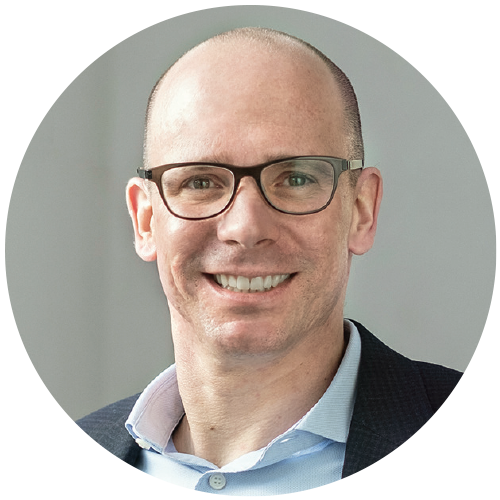 "Due to the COVID-19 and energy crises, nearshoring is playing an increasingly important role."
Stephan Wittenbrink, Managing Director in the Fashion & Lifestyle division at Fiege
An important component of textile logistics is also return and quality management.
Reliability of supply is becoming increasingly important
On the whole, supply chain disruptions, geopolitics and sustainability have the greatest impact on the supply chain. "Disruption is currently the most pressing issue in the supply chain," stated Borghoff. "It's so critical because, overnight, it has threatened the ability to deliver and, with it, the cash flow of our fashion-sector clients."
Fiege manager Wittenbrink also believes that the most marked effects are currently caused by supply chain disruptions. A strict lockdown such as that experienced by China and the blockage of the Suez Canal immediately affect all areas. They will have shown how profound the consequences can be and the need for impromptu solutions. In addition, the current geopolitical situation and the war in Ukraine have forced many companies to act.
As a manufacturing country, Turkey, in particular, is gaining in importance amongst Group 7's fashion-sector clients, observed Borghoff. "In terms of logistics, this means that we are facing increased demand for lorry transport."
Changes in modal split
"Production countries in closer proximity increase both the quick availability of goods and the predictability," explained Wittenbrink. Consequently, Fiege is also represented in Turkey and Italy, for example, to closely accompany its clients along the entire supply chain. In general: "For many service providers in Europe, the hurdle to establish themselves and to dovetail with supply chains is likely to be lower in these markets than in Asia." It can therefore be assumed that the prominence of manufacturing countries close to Europe will continually increase in the future. According to Wittenbrink, for service providers, this means not only warehouse logistics handling in the manufacturing countries – but also a shift in transportation to road and rail. "Lorries come out on top in my view when it comes to modal splits, due to the trend towards nearshoring," emphasised Borghoff.
According to the assessment of both experts in fashion logistics, sustainability will also gain more strategic importance over the next ten years. For example, Group 7 examined every process in the entire supply chain from the release of goods in production companies to delivery to end clients and stores. "We introduced our CO2 calculator in 2012, a crucial game changer for the fashion supply chain," reported Borghoff. "It calculates and documents CO2 emissions for every shipment worldwide – whether this be transported by air, sea, rail or lorry. We have also helped many clients improve their personal CO2 footprint with this tool." (cb)
Fashion logistics at Group 7
Established: 2006
Locations: 9 German branches
Services: Mainly warehouse logistics and transport
Employees: 700
2021 Turnover: EUR 240 million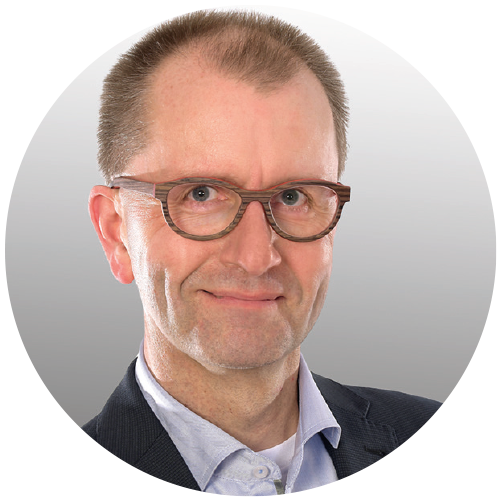 "Production sites in Eastern Europe, Turkey or North Africa, and the countries of Egypt, Tunisia and Morocco in particular are in high demand."
Hubert Borghoff, Vice President and
Head of Logistics at Group 7