Expo 2020, which is still running in Dubai until 31 March, is currently garnering the United Arab Emirates (UAE) global media coverage. This kind of attention is very welcome for the country, which is a federation of seven autonomous emirates. After all, one of its top priorities for 2022 is a rapid economic recovery from the Covid-19 pandemic.
Credits: ISTOCKPHOTO/EXTRAVAGANTNI, GTAI (2), SMS GROUP, DEUTSCHE EMIRATISCHE INDUSTRIE UND HANDELSKAMMER; CFR CARSHIPPERS
After all, the country that is home to the hub of Dubai – which boasts the world's busiest airport by international passenger traffic and one of the busiest seaports in the world – was hit particularly hard by the decline in global trade due to the pandemic. "Freight volumes at Dubai International Airport and Al Maktoum International Airport alone fell by 21 per cent in 2020, with container throughput in the ports of this financial capital also declining by 20 per cent," explains Manfred Tilz, economic expert at Germany Trade & Invest (GTAI). He also points to a fall in the country's international trade in 2020, both in terms of imports (down by 14.4 per cent) and exports (down by 13.9 per cent) – a trend that also impacted bilateral trade with Germany, which was worth €7.51 billion in 2020. "German imports from the United Arab Emirates declined by more than a third in 2020, with German exports recording a slump of more than 20 per cent during the same period. However, it is important to point out that German imports were exceptionally strong in 2019 due to one-off effects such as aircraft deliveries," notes Tilz.
This negative trend now seems to have come to a halt. "Although we do not yet have the final figures for 2021, German imports from the UAE increased by 18.6 per cent in the first half of last year, with German exports to the country rising by 14.3 per cent," points out Heena Nazir, Director of GTAIin Dubai. As a result, the Federal Statistical Office of Germany (Destatis) currently ranks the UAE in 32nd place – ahead of countries such as South Africa, Singapore, Greece and Saudi Arabia – in its "Ranking of Germany's trading partners in foreign trade", which was published in November 2021.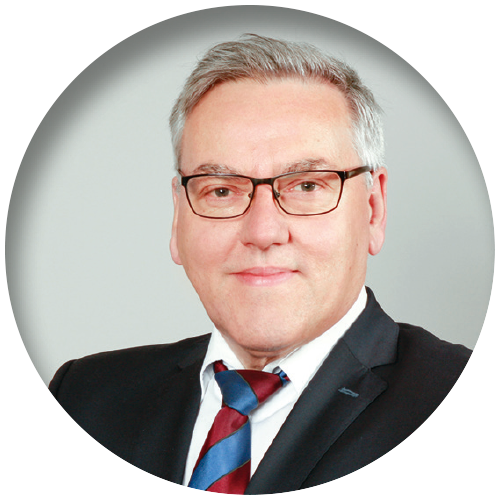 "German imports from the UAE declined by more than a third in 2020."
Manfred Tilz, economic expert at Germany Trade & Invest (GTAI
Today Jebel Ali Port, tomorrow the world? The SMS group hopes that BoxBay will become a hit in the maritime sector.
"With the entire logistics sector in the United Arab Emirates having faced huge challenges due to the pandemic, companies have now adapted to the situation, with most of them emerging stronger from the crisis. The government has also contributed to further expanding the significance of the country in global trade by means of extensive investment and subsidy programmes," says Nazir, outlining the current situation.
Positive signals from the region
Oliver Oehms, CEO of the German Emirati Joint Council for Industry and Commerce (AHK), also highlights the emerging upswing of the logistics industry in the UAE following the crisis: "Compared with the rest of the world, the UAE has opted for a rapid resumption of economic activities. A key factor for Dubai and Abu Dhabi in this regard were the airfreight capacity, which – according to figures from the International Air Transport Association (IATA) – reached their highest level at the end of the first quarter of 2021 since records began back in 1990." According to Oehms, numerous players in the region are sending positive signals and restarting activities as a reflection of growing demand. Lufthansa Cargo, for instance, has already converted several Airbus A321 passenger aircraft into freight carriers boasting a cargo capacity of 28 tonnes per flight. Even as the majority of commercial airlines were still grounded, DHL also set up specialist charter flights in the region in order to deliver medical equipment to China. DHL is now preparing to transport more than 10 billion vaccine shots via the hubs of the Gulf region over the next two years.
The UAE economy also enjoys broad support from local partners and stakeholders, some of whom had already made substantial investments prior to the crisis. The UAE's largest port operator, DP World (which also manages Jebel Ali Port in Dubai), last year announced an expansion of its ports and terminals worth US$ 4.5 billion and also launched the BoxBay pilot project (see adjacent article). At the same time, improvement work at Khalifa Port in Abu Dhabi is also under way. "Here, a new southern dock opened for business in early 2021 – and the terminals were fitted with new and more powerful cranes. In the near future, the completion of additional deepsea access routes for larger ships and new spaces in direct proximity to the port are also planned for Abu Dhabi," explains Oehms.
First and foremost, however, the UAE intends to send strong signals with the World Logistics Passport (WLP) initiative, launched in 2020. In its own words, the WLP initiative sees itself as the "world's first multimodal loyalty program for freight forwarders and traders." "The programme is part of Dubai's Silk Road strategy. It aims to play a pivotal role in stabilising and expanding supply chains for sea freight and airfreight while closing gaps between the region and production hubs in emerging countries," says Oehms, summarising the project. Some 20 local partners and more than 20 countries – including Brazil, India, Mexico, Serbia, Singapore, South Africa, Thailand and Vietnam – have already joined WLP.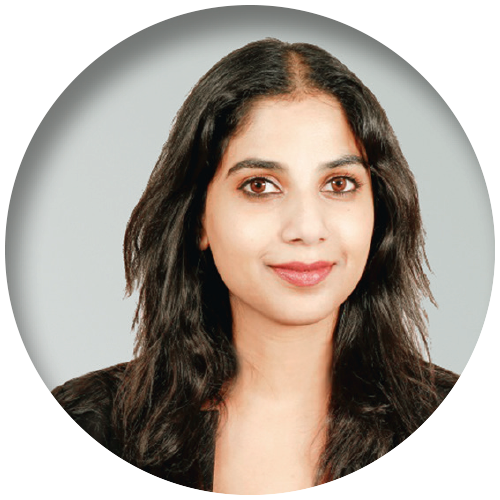 "Most companies have emerged stronger from the crisis."
Heena Nazir, Director of Germany Trade & Invest (GTAI) in Dubai
Flexibility over eleven storeys
In August last year, the port operator DP World and the German mechanical and systems engineering company SMS group reported that their first jointly developed BoxBay highrise container storage system had successfully gone into operation at Jebel Ali Port in Dubai. According to the SMS group, this system, which can simultaneously accommodate up to 792 containers across eleven storeys, "delivers three times the capacity of a conventional yard, where containers are stacked directly on top of each other". The company claims that a terminal's footprint can therefore be reduced by up to 70 per cent. With the BoxBay system, integrated electric cranes automatically remove and insert the containers, or move them from one rack to another. Each crane is directly accessible, meaning that no other container has to be moved in the operations described above. The entire electricity supply can be generated via solar panels on the roof. Sultan Ahmed Bin Sulayem, Group Chairman and CEO of DP World, said: "Developed in tandem with our joint venture partner SMS group, this technology enables a huge expansion in capacity, boosts efficiency and promotes sustainability in container throughput. BoxBay forms part of our vision to implement innovations in global trade and be a provider of intelligent logistics solutions." It is still possible to see visualisations and models of BoxBay in the DP World pavilion at Expo 2020 in Dubai until 31 March of this year. During this same period, DP World also offers excursions to the highrise structure at Jebel Ali Port as part of Expo. Mathias Dobner, Chairman and CEO of BoxBay, already firmly believes in the success of this disruptive technology, which was first unveiled to the maritime sector at TOC – an exhibition of port, shipping and terminal technology held in Rotterdam – in late 2019. "This technology is the answer to rising goods flows and the lack of available port space. It enables us to create more room for containers without using any extra ground space, both in seaports and inland ports," remarks Dobner.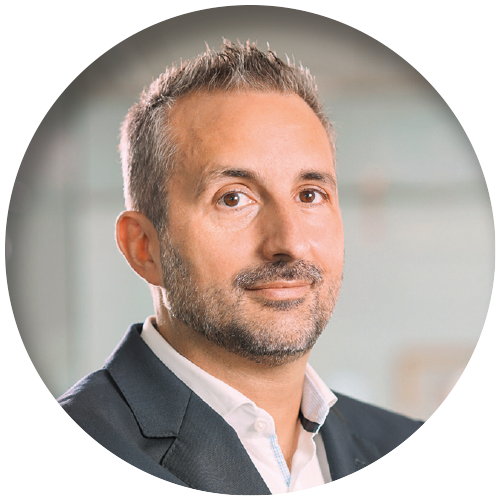 "In the first quarter of 2021 airfreight capacity was at its highest level since 1990."
Oliver Oehms, CEO of the German-Emirati Joint Council for Industry and Commerce
The CFR Carshippers terminal in Bremerhaven has more than 10,000 square metres of parking space for all types of vehicles.
Two hubs, a raft of projects
This information clearly shows that economic activities in the UAE are chiefly centred around the regions close to Dubai and the capital Abu Dhabi. "There are, however, projects in the other emirates that are designed to spearhead the country's logistics capabilities. But these are on a smaller scale," notes Nazir. For example, she highlights two projects of the Fujairah Port Authority, which is planning to invest some US $270 million in the expansion of the local port and some US $200 million in the construction of a brand-new port in Dibba. But even without these projects, the UAE is one of the most influential countries in the world. "In its Emerging Markets Index, Agility, for example, puts the United Arab Emirates in fourth position (of 50) in terms of the quality of its infrastructure and transport – with airports and seaports that boast state-of-the-art technology, coupled with efficient road and railway links," states Tilz. According to him, it should come as no surprise that this infrastructure plays a key role in the development of freight transport in the Middle East, a sector that records annual growth of 20 per cent (i.e. twice the European average).
No sand in the gears
For more than 25 years, CFR Carshippers (CFR) has been specialising in the international shipping of cars, motorbikes, boats, bulk goods and removal items – with a focus on the US and Canadian markets. Almost three years ago, the company – with its European head office in Bremerhaven – also started doing business in Dubai. "Although Dubai represents a smaller market than the US, from where we transport more than 200 vehicles a week to destinations all over the world, it is highly professional," reports Beiko Smalla, Sales Manager at CFR Carshippers.
His company ships about three to six cars a week from Dubai to Germany on behalf of private customers, as well as roughly two to three cars a month in the opposite direction. Many of these are SUVs and high-end vehicles. "We also receive orders from wholesalers, who, for example, entrust us with the shipping of 100 Teslas or a couple of dozen Jeep Gladiators," says Smalla, summarising the various requirements of CFR customers. Depending on what the customer needs, orders may be placed on a port-to-port or a door-to-door basis. This applies both to car transport orders – where three container options are available – and to larger construction vehicles, which usually travel in the hold of a ro-ro ferry.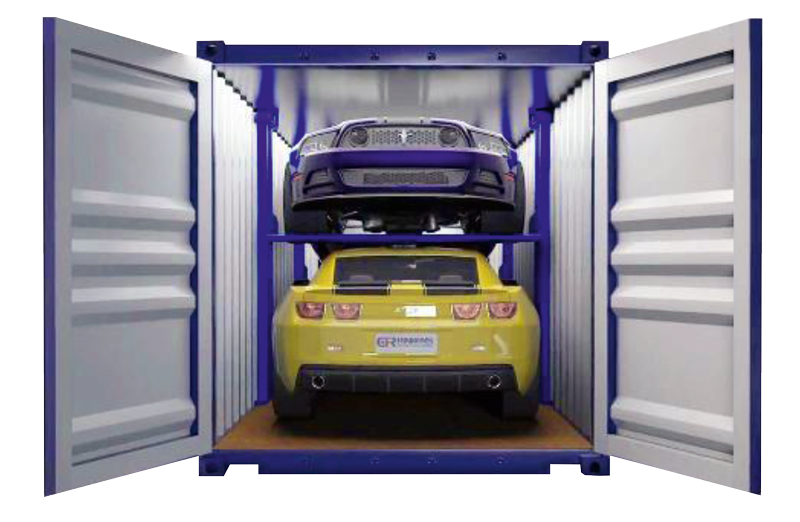 CFR Carshippers transports vehicles in three container options, including port to port and door to door.       
The metro carriages shipped by the TO Group from Bremerhaven are currently permanently in use in Dubai at the "EXPO 2020".
In addition to cars, which account for some 70 per cent of CFR's business on the Bremerhaven–Dubai route, removal goods, shipped on pallets, are also on the rise. "On account of strong economic growth, more and more people are moving to Dubai to work – and taking their cars and household belongings with them," reports Smalla. He follows the development of container transport costs with growing interest. "It's fascinating. Whereas the prices of container consignments to the US and China keep on rising, the prices in Dubai are still reasonable. According to my sources, this is because the shipping companies call in at Dubai anyway, regardless of the actual container volumes; it is quite simply an essential hub within their network," reveals the expert. Smalla then recounts a little tongue-in-cheek anecdote: "Although everyone knows that the UAE is largely made up of desert, many Europeans are still surprised to find the odd grain of sand in the interior of their imported vehicles. But don't worry, we have never had any sand in the gears."
Metro carriages arriving by sea
For ten years, the Transport Overseas Group (TO Group) has been specialising in the maritime shipping of high- and heavy-segment rolling stock to the UAE. This not only includes tractor units, mobile cranes and mobile concrete pumps, but also carriages for the Dubai Metro. "Amongst other things, we have shipped some 125 of these carriages from Bremerhaven to Jebel Ali as a liner agent, working in partnership with various ro-ro shipping companies," says Tim O. Oltmann, CEO of the Transport Overseas Group. "Each one is almost 17 metres long and weighs 33 tonnes. The lion's share of these carriages are currently being used for Expo 2020 – and Dubai has already budgeted for 228 further such wheel sets by 2025 in order to improve connections in the UAE."
When shipping to the Arabian peninsula, there are three top-priority ports for the TO Group: Jebel Ali for the Emirate of Dubai, as well as Abu Dhabi and Umm al-Qaiwain. "The majority of our freight is handled at the first two ports. At the same time, however, the new Port of Umm al-Qaiwain is growing in importance, as it is seeking to win our freight business," reports Oltmann. Situated on the Persian Gulf between the cities of Ajman and Ras al-Khaimah, this port is particularly popular with importers and freight recipients in northern UAE. When it comes to ongoing transport from the ports to the hinterland, Oltmann confirms that the UAE boasts a "top-class road infrastructure". Politicians are also gradually expanding the metro in response to increasing levels of tourism, whereas rail hardly plays a role in terms of cargo transport.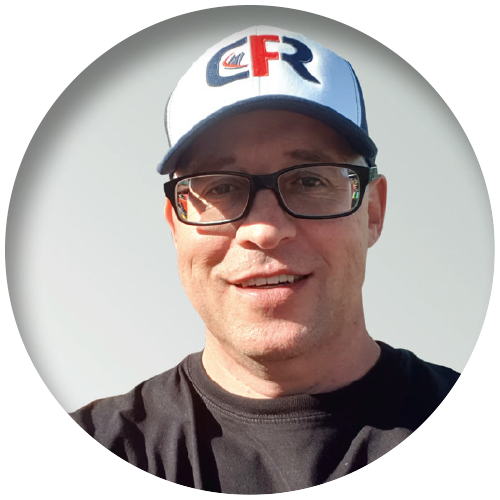 "An ever-growing number of people are moving to Dubai for work – and taking their complete household belongings and car with them."

Beiko Smalla, Sales Manager, CFR Carshippers
Against this backdrop and in light of further positive signals, the TO Group regards the UAE as a genuinely promising growth market, not just from a general economic standpoint but in terms of expanding its own rolling stock network. "In 2019, we decided to open a dedicated office in Dubai, as a large number of our customers also have branches there. As a result, we are always able to engage in direct dialogue with the decision-makers for the entire region," points out Oltmann.
Central hub
This spirit of optimism in the UAE also prompted Röhlig Logistics to open a branch office in Dubai in late 2021. As this Bremen-based company – which provides its customers with services in sea freight, airfreight and project/contract logistics – only recently opened its local branch office, it declined to provide LOGISTICS PILOT with detailed site analysis at this stage. At the same time, Dr Robert Gutsche, Chief Financial Officer at Röhlig Logistics, summed up the locational benefits as follows: "Dubai is a central hub and the fastest-growing economy in the Middle East. As a crossroads between Asia, Africa and Europe, it also offers efficiency, security and a future-oriented ecosystem for accelerated growth." These words will no doubt chime with the thoughts of many other business and logistics experts. (bre)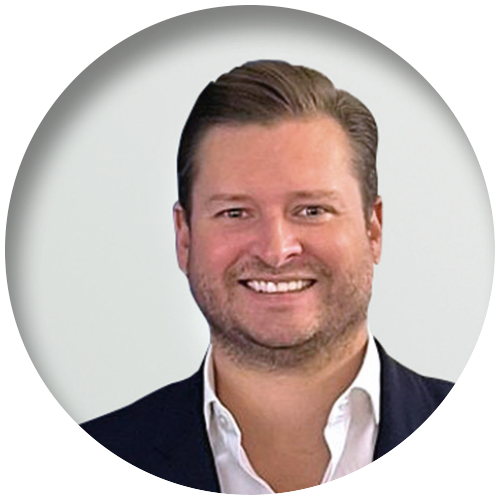 "The UAE boast a top-class road infrastructure."
Tim O. Oltmann, CEO of Transport Overseas Group