True to the motto Time is Money, and in contrast to Europeans, Americans focus on the quick win. Hence the "elevator pitch" and short, succinct presentations.
If you're heading West to do business, don't imagine that American business culture is anything like Germany's.
Photos: Shutterstock/Rawpixel.com, German American ­Chamber of Commerce of the Southern US; Illustration: Ciska van der Schalk
Even the most cursory glance at American culture shows that, when it comes to doing business in the States, speed and an appetite for risk are the distinguishing features. Unlike in Germany, strategy and planning are focused on the immediate goal, to be adapted at a later stage if required. "True to the mottos Time is Money and Just Do It, the Americans tend to focus on acting quickly," says Michaela Schobert, Director of Consulting Services at the German American Chamber of Commerce of the Southern US in Atlanta. "We Germans often concentrate on precluding possible future errors at the planning stage, whereas for Americans, such future errors are seen as an opportunity to develop and improve your product further down the line." For over six years Schobert has been advising German companies on how to do business in the States. Prior to her current role, she built up the export business for a German company, focusing on Asia and North America. As the old saying goes, you never get a second chance to make a good first impression, and Strobert stresses the importance of having a friendly, polite and generally positive appearance when meeting for the first time. "In the US, a nice smile is an important part of making a good first impression and paves the way for smooth negotiations later on, but it shouldn't appear insincere," says Schobert. The Americans appreciate proactive contact and a one-line pitch of your business, preferably when exchanging business cards. Caution is advised, however, with the welcoming question "How are you?", which in America is not an invitation to discuss your health. A brief "I'm fine, thank you. How are you?" is all that is required. First name terms are de rigeur, so discussions might seem more relaxed and informal than in Germany, although it still pays to observe hierarchies and a sense of professionalism.
Small talk and humour break the ice
While for us the term "small talk" has connotations of triviality, in American business culture it's the right way to start a conversation. But avoid controversial topics such as politics, religion or history. Sports, travel, hobbies and leisure activities are good starting points. Humour can also serve as an additional icebreaker, as long as they don't come across as artificial or inappropriate. "It is also a good idea to be generous with compliments and thanks in general," advises Schobert. Criticism and reproaches should not be too overt. In order to avoid them, the Americans have developed a strategy known as the sandwich method, whereby negative content is bookended between positive statements. "Our direct German manner can quickly be perceived in the US as crude or impolite. Just like our direct way communicating, which is sometimes perceived as impatient, insensitive and sometimes even insulting." Conversely, Germans often find the American indirect way of communication vague and misleading.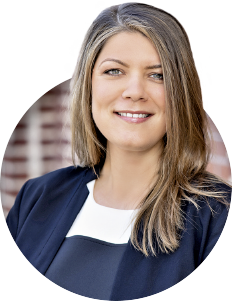 "You have to use tact to find the right balance."
Michaela Schobert, director of consulting
services at the German American Chamber of Commerce in Atlanta
It gets really exciting if you delve deeper into the business processes. After all, Americans operate differently from us, especially during presentations. Germans have to give up old habits and, for the sake of their American partners, put the cart before the horse. This is done by putting the result and conclusion at the beginning of a presentation before going into the details of how it should come about. "The German order can cause confusion among US business partners, because Americans want to get to the point quickly and  understand immediately what it's all about," says Schobert. One extreme form of the American sales presentation is the so-called elevator pitch. As the name suggests, the aim is to convince your partner of your idea during an imaginary elevator ride. This requires above all a short, concise message and emotional components that arouse enthusiasm and interest as a basis for further discussion. "This shows the importance in the US of the principle 'Sell yourself '. False modesty or restraint are out of place. "It's important to find the right balance between a self-confident, goal-oriented style and communication that is not perceived as too direct," says Schobert. What is important is that there is no blanket template that can simply be laid on the US and used as a guideline for action. Rather, it is important to note that America, with its wide open spaces and regional differences, is not a homogeneous business environment. "For this reason alone, German companies should seek advice from experts such as the German-American Chamber of Commerce when setting up and expanding their business in the US, in order to benefit from our local presence, experience and resources," says Schobert. (bre)