It took around nine months to build the Audi, Volkswagen and Volkswagen Commercial Vehicles logistics centre, which went into operation in 2019, on the JWP site. One vehicle parts area was moved in succession every fortnight.
30 Audi and Volkswagen production sites in 13 countries on four continents have been supplied with vehicle parts from the logistics centre at Imperial Logistics International, part of the publicly owned Imperial Group in South Africa, at JadeWeserPort since 2019. Logistical flexibility was crucial here.
Credits: IMPERIAL (2x), JWP
Management at Imperial Logistics International could not have predicted what is happening at the moment. In retrospect, however, when it comes to parts logistics tenders for Audi, Volkswagen and Volkswagen Commercial Vehicles, Imperial's approach in view of the Covid-19 pandemic was spot on. "The flexible solution jointly developed with our customers anticipates changes in global supply chains," explains Imperial Logistics International CEO, Hakan Bicil. "Basically," he continues, "the challenges we faced are actually what gave it that special something."
The events of the past few years have shown how important the resilience of supply chains is. Imperial has, therefore, made alternative routes, modes of transport or even suppliers an integral part of its logistics solutions, which are adapted individually to the customers' needs and tailored to specific markets and activities. "This meant that we were already better prepared than many to deal with challenges such as capacity issues, regional closures etc. when the pandemic hit," Bicil adds. This adaptability in terms both of volume and destinations was one of the main reasons for setting up logistics handling by Imperial at JadeWeserPort (JWP). "Our customers have identified the Wilhelmshaven site as one of the most suitable locations for their strategic planning to optimise the global supply chain," emphasises the CEO.
Multimodal logistics hub
"The infrastructure not only offers excellent supply chain conditions with access to international sea freight but also ideal connections to the German and European hinterland," Bicil explains. Therefore, it was not only customers from the automotive industry that were enthusiastic about the location – some of Imperial's other partners have also been planning activities in Germany's only deep-water port.
A look at the vast site and the logistics centre's key figures show the dimensions involved in automotive logistics. With its four halls, unloading tunnels and parking spaces for empty and full containers, the total storage area is almost 40,000 m². Since 2019, the port has been supplying 30 Audi, Volkswagen and Volkswagen Commercial Vehicles production sites in 13 countries on four continents with DIN and standard parts. A total of 250 employees ship all the components required – ranging from screws or washers to airbags and steering wheels to finished engines.
About 350 articulated lorries are unloaded every week for this purpose, followed by quality controls. The parts are then stored both physically and electronically. The halls are designed to house up to 7,000 different parts. Goods are dispatched as per the customer's specific requirements, which also includes physically and electronically moving the goods to the selected mode of transport.
Besides container ships and trucks, this includes transcontinental rail. "The longer the global imbalances and the associated capacity deficits in sea freight persist, the more important the Silk Road becomes," reports Bicil. Rail transport is also increasing in demand for environmental reasons. As a result, Imperial Logistics International operates its own regular services, including weekly departures from Asia to five European countries and back again – from three European countries. One such example is the factories in the Chinese city of Chengdu, which are supplied via the Silk Road.
Adaptive logistics processes
Automobile logistics are not quite as time-critical as expected. "Since Wilhelmshaven is a CKD supply chain that our customers plan very well, just-in-time processing is the exception rather than the rule and is used because some of our customers have special procedures to compensate for interruptions in the supply chain, which can arise at any time," explains Bicil. Nevertheless, one challenge is the unstable quantities caused by the pandemic. Here, too, the flexible concept has proven valuable. Thanks to adaptive logistics processes, for example, a high quality of service can still be guaranteed even in times of high volume fluctuations.
According to Bicil, targets are being met for the Chinese market, the most important for customers, which is proving to be the most stable with high volumes. However, the situation is different in markets such as Mexico, South Africa, the USA and Brazil where the volume is fluctuating significantly due to Covid-19 and the global semiconductor shortage. In some cases, volumes are even decreasing. The volatility of the market is logistically demanding, but this is exactly what Imperial is all about. "We know who's going to arrive, when and where they'll be, and can plan accordingly by delivery weeks or windows," emphasises the CEO.
All in all, the logistics process is dependent on the right mix of automated and manual processes. "This is done to both ensure maximum flexibility and benefit from the effects of automation," Bicil explains. To a certain extent, it is definitely an advantage that not everything in automotive logistics can be digitalised. For most shipments, for example, different types of parts are put together in different quantities – this task can only be carried out manually.
Of course, digitalisation is still carried out extensively – from incoming goods, to storage, to the dispatch process. This includes employees using tablets to monitor the latter. "What's more, we 'ping' transport-related information to the transport carrier systems so that we can ensure a seamless supply chain," Bicil explains. This guarantees that customers will continue to receive their goods, despite the ongoing pandemic and associated disruptions in the supply chain. (cb)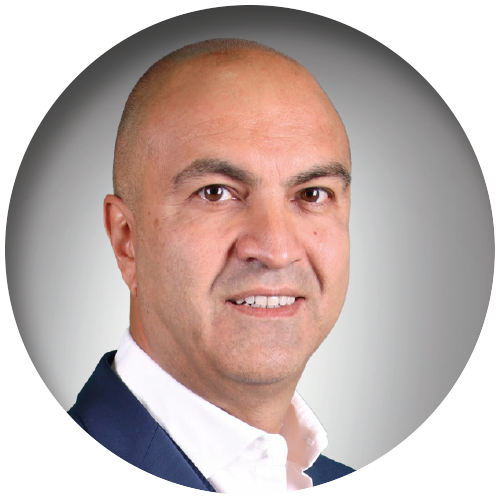 Hakan Bicil, CEO of Imperial Logistics International
Imperial Logistics International
Established: 2019
Headquarters: Wilhelmshaven
Area of business: Vehicle logistics
Overall area: 39,500 m²
Employees: Approx. 250