The German motto "Talk is silver, but silence is gold" can sometimes be helpful. However, when it comes to business talk in South Africa, those who have the gift of gab and can establish a personal connection to their counterpart through their talent for communication tend to have better chances.
Photos: Shutterstock, Vera Kuenzer (3)
Vera Kuenzer lived in South Africa for three years. As of the year 2000, she has been working in Bremen as an intercultural competence trainer and prepares specialists and managers of international companies for longer stays in the Cape. At the same time, she is a research assistant at the Centre for Intercultural Management and Diversity (ZIM) at the Bremen University of Applied Sciences, where she is responsible for the areas of flight and migration.
From her many years of experience with delegated specialists and business travellers from Germany to South Africa, she is well aware that logistics experts there can find themselves steering their way down communicative one-way streets, and that many an expert in the maritime industry needs support in order to avoid putting their foot in their mouth in their business dealings.
"In South Africa the saying goes: 'Small talk is big talk,'" explains Kuenzer. "This means that, in contrast to the German business-like communication at work, people in South Africa value personal connections at the business level as well. This means, for example, taking the time to get to know each other and memorising the names of your business partners well." South Africans also appreciate sincere, positive statements about the country and its people. They are happy to give newcomers good tips to help them find their way. Men in particular can score points with well-informed commentary on sporting events, because South Africa is a sports-loving nation. On the other hand, it would be less fruitful to prematurely and only out of curiosity talk about apartheid. Kuenzer explains that "In doing so, some people may easily feel offended if a relationship of trust has not yet developed."
Always be authentic
People with a sense of humour can also earn bonus points when it comes to business talk. Especially if able to demonstrate this in speeches, which the South Africans love. "The same applies here: Technical and business content is only half as well received as material that creates a positive atmosphere. But please remain authentic and show tact and sensitivity," the trainer adds. The ice becomes thin if you question the work processes there or want to change them too quickly. "The direct German way is not always the best method here either. Especially because the people on site have already had their thoughts on the matter as well," explains Kuenzer. If, however, after a period of getting to know each other, one should come to the conclusion that innovations are indispensable after all, it would be helpful to discuss the matter as "we" and not as "I" – true to the motto "We can achieve something together". It is also good to know that criticism is not expressed as openly as it is here in Germany. If you take all this to heart, you can look forward to being invited to a joint meal in a restaurant, to a sporting event, or to church. Being invited to someone's home is not something that can be taken for granted everywhere, as South Africans continue to live in very different environments even 25 years after the end of apartheid.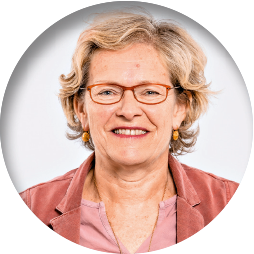 "Technical content is better received when ­presented in a positive and humorous way."
Vera Kuenzer, trainer for intercultural projects and research associate at the Centre for ­Intercultural Management and Diversity (ZIM))
Two German car manufacturers have production facilities in the Eastern Cape province with its beautiful Wild Coast. The range of services also includes paint inspection, here at Mercedes-Benz South Africa in East London.
There is no such thing as lost time
Kuenzer has excellent advice for business as well as private appointments. It reads as follows: "Change lost time into talking time." This means that some South Africans like to make their guests wait longer than the standard 15 minutes and that it is then advisable to not sit around annoyed or offended. Instead, this time should be used – for example to engage in casual conversation about this and that with people in the immediate vicinity. Nonetheless, in business life there are significantly fewer extended waiting times than in private life, where the understanding of time is sometimes completely different and where it is better to pick up the phone and ask rather than to get annoyed," Kuenzer reports.
The German proverb "Small gifts keep the friendship going" is very much reflected in South Africa. "If your business partners have children, gummy bears and chocolate are usually very popular. But only if the latter has not already melted along the way," Kuenzer adds with a wink. But even football memorabilia, whether from Bremen or Wolfsburg, are, in her opinion, gladly received as gifts all around the Cape. "However, these are only a few tips for a successful stay in South Africa. They are by no means a substitute for more in-depth intercultural preparation, which should definitely be done before a longer professional stay there," Kuenzer cautions. Kuenzer herself is enthusiastic about South Africa and knows where she can travel safely. "Despite all its problems, South Africa is a wonderful country with a modern constitution and a vibrant civil society – and is no more dangerous for travellers than many other countries. The best defence, however, will always be to be out and about with South Africans," she reveals as a last strategic hint. (bre)